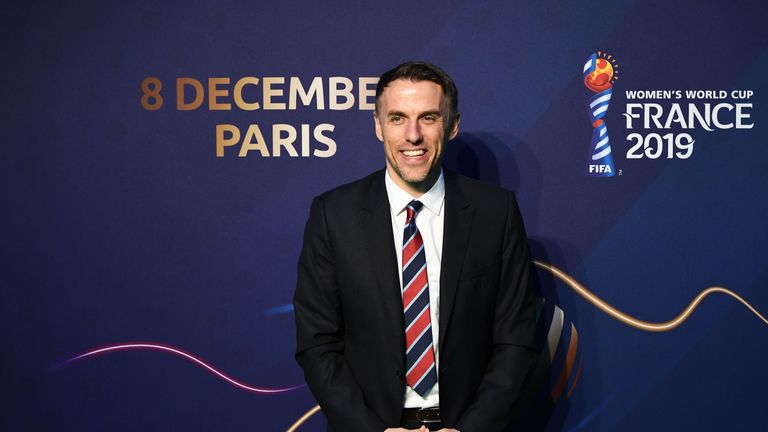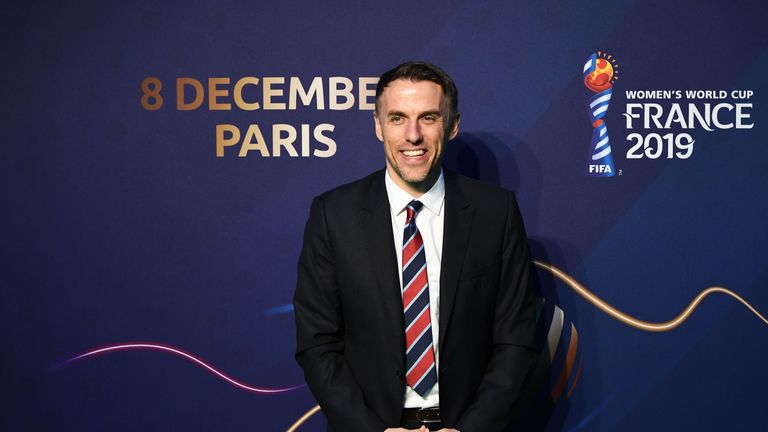 2:18
England Women's manager Phil Neville gives Sky Sports News his reaction as the Lionesses' are drawn against Scotland, Argentina and Japan for the 2019 World Cup
England Women's manager Phil Neville gives Sky Sports News his reaction as the Lionesses' are drawn against Scotland, Argentina and Japan for the 2019 World Cup
England Women manager Phil Neville says he and his players wanted to be drawn alongside Scotland at the 2019 World Cup.
The Lionesses were drawn alongside Shelly Kerr's Scotland side in Group D and are scheduled to play each other in their opening fixture of the tournament in Nice on June 9.
Neville says he is delighted with draw because of the existing rivalry between the countries and the interest the game can generate within fans and the media.