Phoenix Suns duo Devin Booker and Deandre Ayton were involved a verbal altercation following the team's defeat to the Portland Trail Blazers on Thursday, according to reports.
Frustration at the team's poor start to the season appeared to spiral out of control as the 22-year-old Booker and 20-year-old Ayton, who was the top pick in this year's draft, clashed in Portland.
The franchise would consider the young pair as the centrepieces of their future, making Thursday's developments all the more worrying.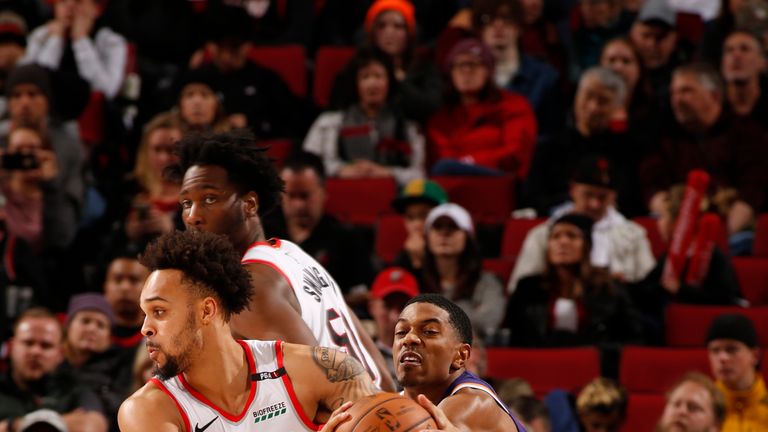 1:28
Highlights of the Phoenix Suns' visit to the Portland Trail Blazers in Week 8 of the NBA.
After Phoenix scored just nine first-quarter points for the second straight game and suffered their seventh loss in a row, the Arizona Republic's Duane Rankin witnessed the dispute in the Suns' locker room.
"After the game, Phoenix's top two players, Devin Booker and Deandre Ayton, exchanged words after the 10-minute cooling off period as members of the media entered the visiting locker room for the tail end of that conversation," Rankin said.
They have had animated conversations on the court when discussing plays but, according to Rankin, "this felt different."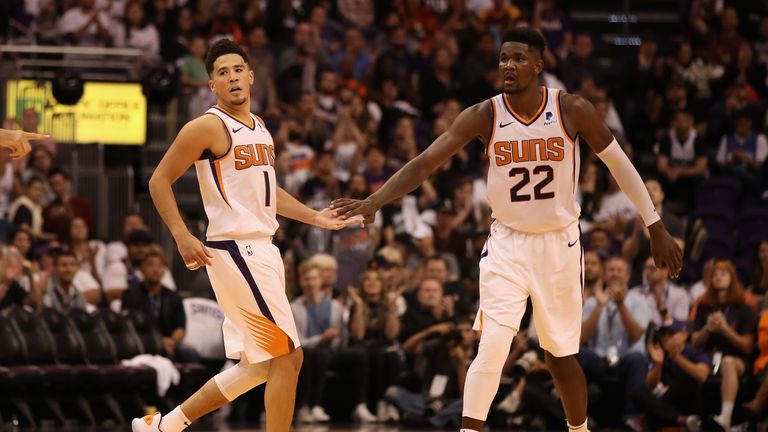 Image:
The Suns have a league-worst 4-22 win-loss record this season
"I'm an emotional guy, too," Ayton said after the 108-86 loss.
"I start to feel stuff. When I don't sense it and the energy is not there, that's when you start to hear my mouth.
"I don't care who it is. 19-year vet or 15 years, it doesn't matter. We all have a job to do and I have to step it up a little more, too."
The incident didn't appear to have a positive effect on the team as another loss followed on Friday night at home to Miami. The 115-98 defeat saw Phoenix fall to a league-worst 4-22 record.
Sky Sports is the new home of the NBA in the UK with live coverage throughout the week, including selected live games free to all Sky subscribers via Sky Sports Mix.
And www.skysports.com/nba will be your home for news, reports, video and features throughout the season while you can follow us @SkySportsNBA