Dwyane Wade will play his 1,000th career game on Saturday when his Miami Heat team visit the Los Angeles Clippers.
Wade will become the 15th active player to reach the 1,000 career game milestone, but it's not something Wade has paid much attention to.
"I don't even know the significance of 1,000 games," Wade said. "I don't know if it's a big deal. I think it's just another number."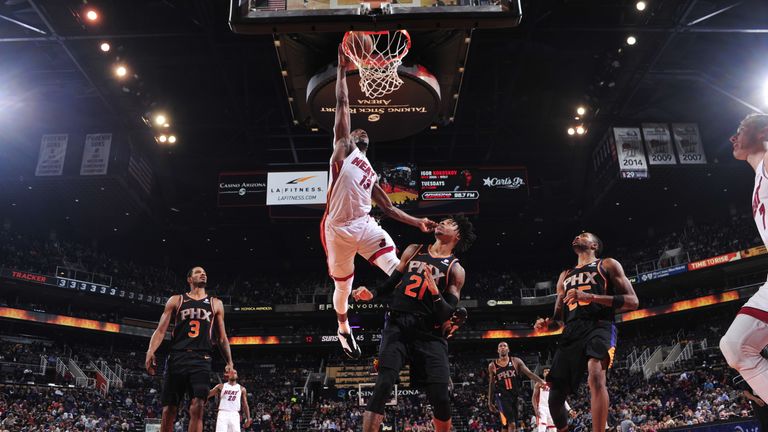 1:31
Highlights of the Miami Heat's visit to the Phoenix Suns in week eight of the NBA
Heat coach Erik Spoelstra did not know Wade was nearing the milestone until earlier this week.
"That's crazy to think about," Spoelstra said. "He's showed an incredible amount of perseverance and resiliency. That might be one of the main things that I'll preach and teach to young players, to be able to show the grit it takes.
"The second thing, which is just as important about Dwyane, is he reinvented himself and committed so much off the court so that he could perform and be healthy and play how he wanted to play."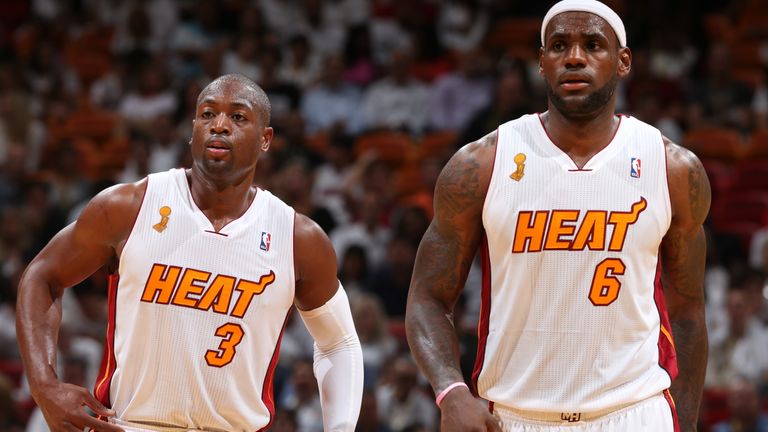 Image:
Wade and LeBron James won two NBA titles together in Miami
On Monday, Wade and LeBron James both members of the 2003 draft class, longtime friends and team-mates in Miami and Cleveland, could share a court for the final time when the Heat visit the Los Angeles Lakers.
"To be able to have that last matchup, I think for both me and LeBron, it'll be cool," Wade said.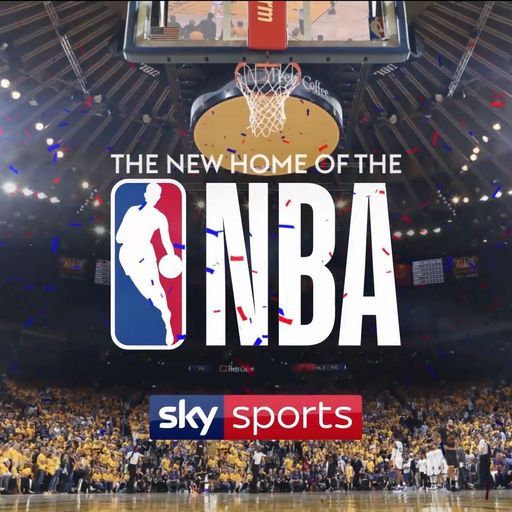 Get NBA news on your phone
Want the latest NBA news, features highlights on your phone? Find out more
"We'll have a moment at the end of the game to exchange jerseys and talk. When I decided that the jersey exchange was something I wanted to do, LeBron, Chris Paul and Carmelo Anthony were originally going to be the only guys I did it with. Then it took on a life of its own, but doing it with LeBron, it will be special."
Wade owns most of the Heat career records, is No. 30 on the NBA's all-time scoring list and has a legacy that was secured long ago.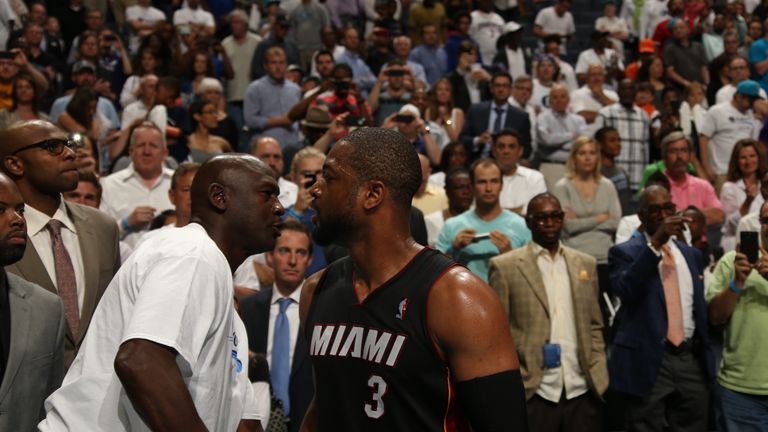 Image:
Only Michael Jordan has more blocks than Wade among guards
The only stat he is still chasing is blocks. He's No. 2 on the all-time blocks list by a guard, only Michael Jordan is ahead of him, and the 893 he had in his legendary career. In his 16th and final season before retirement, Wade who has 857 still has enough time to catch Jordan.
"I just want to see if I can get the block record," Wade said.
"Everything else, I'm good. I've got Heat records. I got to 20,000 points and all these things. Things like 1,000 games are so cool when they happen, but I don't really focus on things like that. I've just been blessed enough to be talented enough, long enough, to do this."
Sky Sports is the new home of the NBA in the UK with live coverage throughout the week, including selected live games free to all Sky subscribers via Sky Sports Mix.
And www.skysports.com/nba will be your home for news, reports, video and features throughout the season while you can follow us @SkySportsNBA