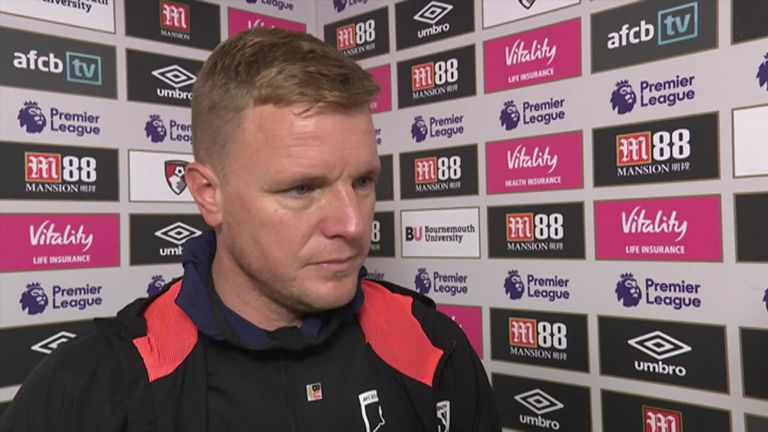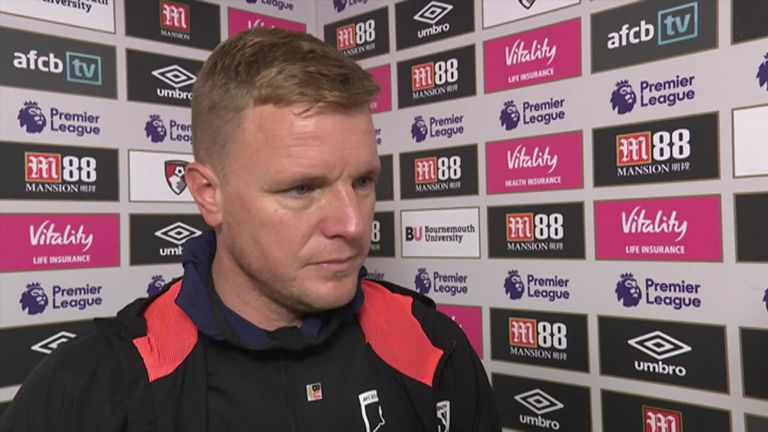 1:53
Eddie Howe feels Liverpool's opener should not have stood
Eddie Howe feels Liverpool's opener should not have stood
Eddie Howe rued the assistant referee's error in awarding Liverpool their first goal despite Mo Salah being offside in the 4-0 win over his Bournemouth side.
Salah was just the wrong side of the defensive line as he followed up Roberto Firmino's half-volley, which Asmir Begovic fumbled into his path before slotting home.
Howe says luck was not on Bournemouth's side, and referenced another decision in the 2-1 defeat by Arsenal earlier this season.