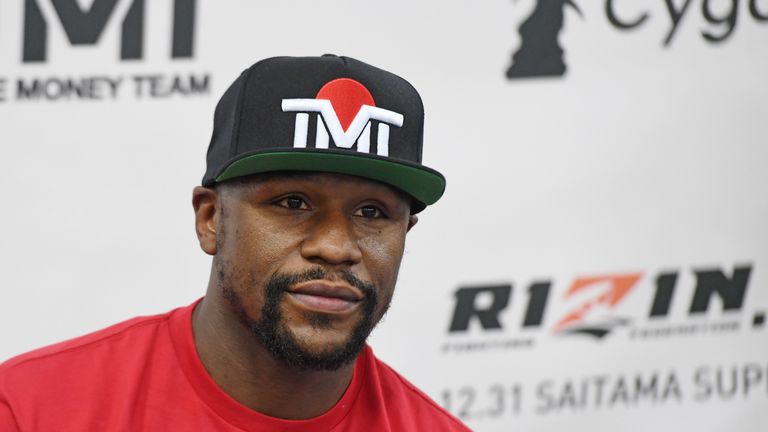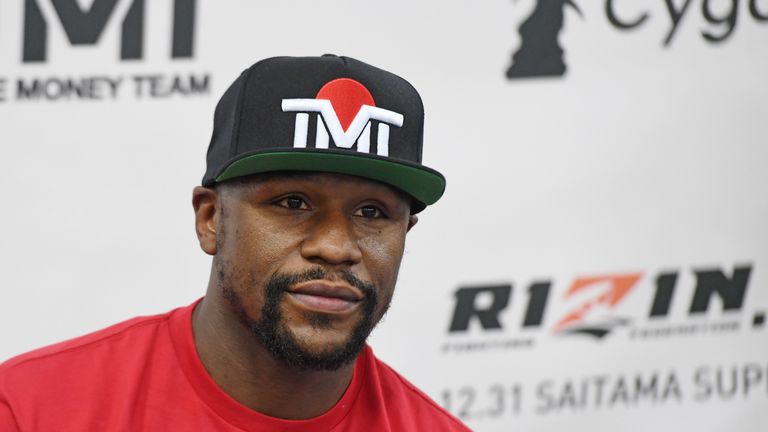 Floyd Mayweather says his New Year's Eve bout with Japanese kickboxer Tenshin Nasukawa will be "all about the entertainment".
The nine-minute exhibition in Japan will have no official winner or loser if it goes the distance, and Mayweather said at his training base in Las Vegas he was looking forward to the event as a chance to sample "something different".
Mayweather, a world champion at five different weights in boxing, added there will not be any judges present for the contest at the Saitama Prefecture Super Arena and that the bout would not count on the pair's official fight records.