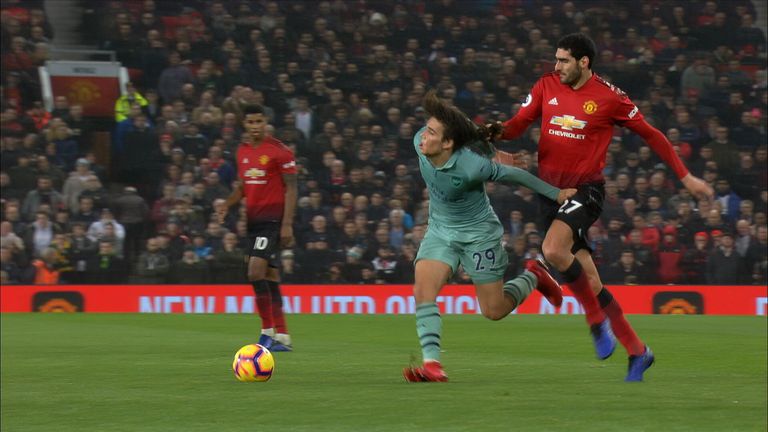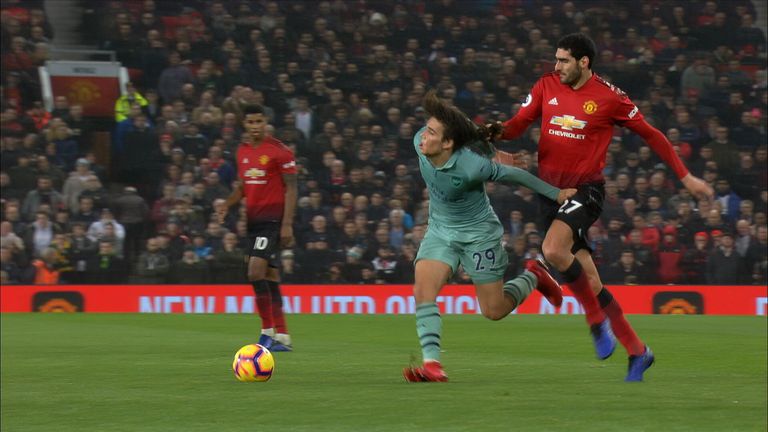 0:30
Marouane Fellaini pulls back on Matteo Guendouzi's hair
Marouane Fellaini pulls back on Matteo Guendouzi's hair
Marouane Fellaini was penalised for a bizarre incident in Manchester United's draw with Arsenal as he pulled on Matteo Guendouzi's hair.
The Belgian, who recently chopped off his own hair, saw Guendouzi's curly locks as a way of gaining an advantage, tugging back on them late on in the 2-2 draw at Old Trafford.
After the ball had gone, Fellaini took it upon himself to grab Guendouzi back, but escaped a yellow card.
Watch the incident in the video above