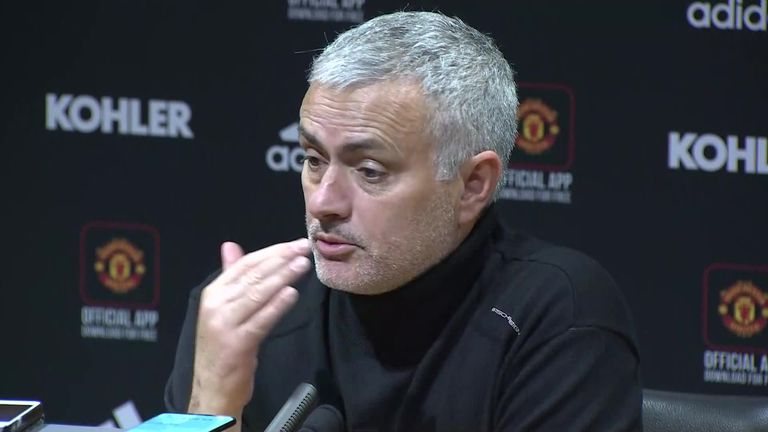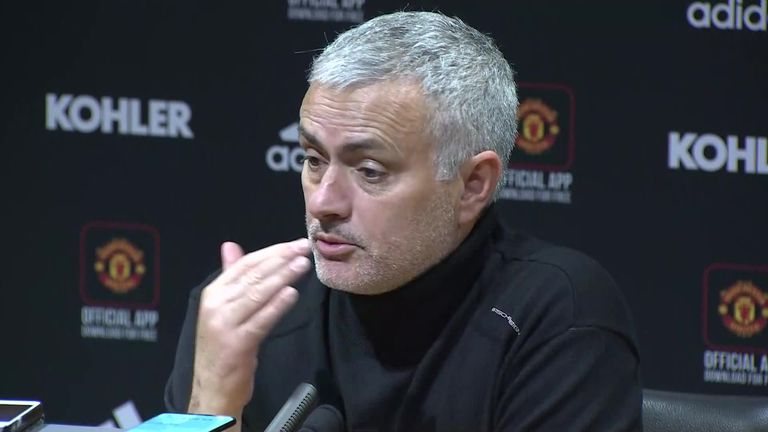 1:05
Manchester United boss Jose Mourinho says his team caused their own downfall
Manchester United boss Jose Mourinho says his team caused their own downfall
Jose Mourinho was left ruing Manchester United's mistakes after the 2-2 draw with Arsenal saw his side remain eighth in the table and winless in four Premier League games.
David de Gea's error gifted Arsenal the opener at Old Trafford on Wednesday night, though Anthony Martial's close-range finish brought United level by half-time.
Marcos Rojo then scored an own goal when sliding in on Arsenal striker Alexandre Lacazette, before Jesse Lingard earned United a point when slotting in 13 seconds after the restart.