Kevin Durant has declared himself interested in owning an NBA franchise in the future, possibly in Seattle where he once played.
The NBA still does not have a franchise in the city that once had the SuperSonics, and the then-up-and-coming Durant, as its own.
However, after his Golden State Warriors beat the Cleveland Cavaliers 129-105 on Wednesday night, Durant told ESPN that not only would he love to own a team one day, but that doing so in Seattle would be a "great story".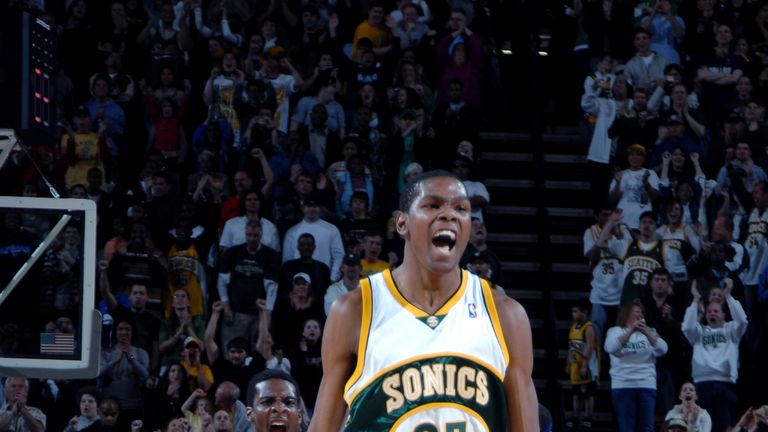 Image:
Kevin Durant celebrates after shooting the winning basket agains the Dallas Mavericks for the Seattle SuperSonics in 2008
"Of course I would. No matter if it's Seattle or any team, just to help young men grow," Durant said. "Or help men in the next phase of their lives as basketball players.
"Why not? Especially somebody who's gone through it and been through just about everything as an NBA player, outside of getting traded, I've been through pretty much everything.
"I would love to give back to an organization, the knowledge that I've gained. So hell yeah I'd be interested."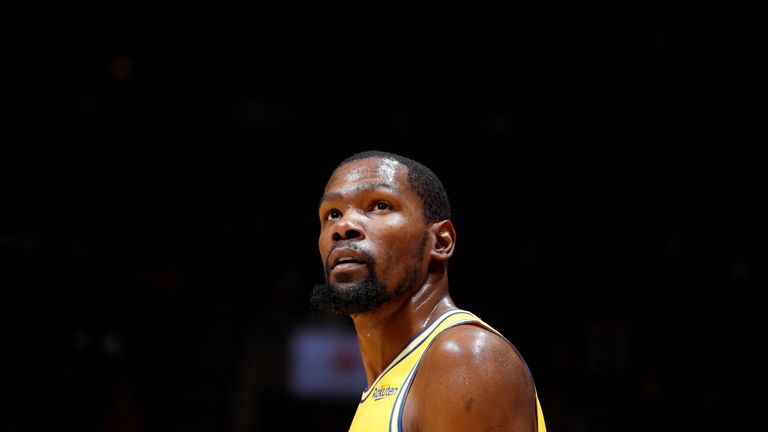 3:21
Kevin Durant connected on 18 of 31 shots from the field to help him score 51 points while grabbing 11 rebounds against the Raptors.
Durant, 30, played his rookie season in Seattle after being chosen with the No. 2 overall pick in the 2007 NBA Draft.
The next year he was lacing up his sneakers in the inaugural season for the Oklahoma City Thunder after the franchise moved.
The four-time league scoring champion wore a Shawn Kemp jersey and made an impassioned speech to Seattle fans when his Warriors played a preseason game in Seattle in October.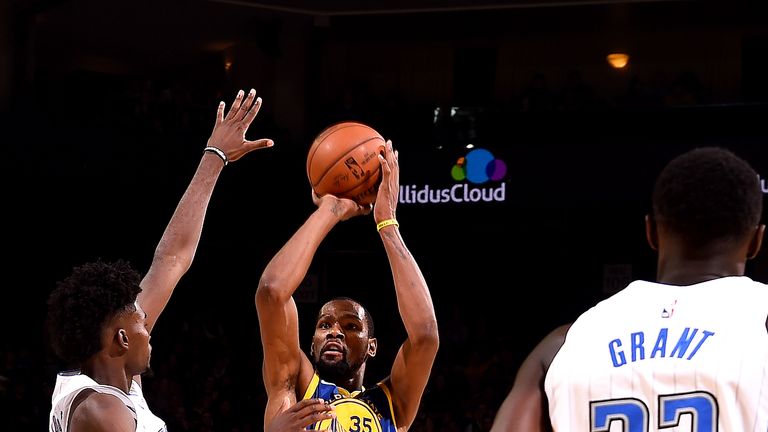 Image:
Kevin Durant shoots against the Orlando Magic
With the city recently being awarded an NHL team, the topic of an NBA return to the city made its way to Durant.
On Wednesday, he said he would welcome a role in helping bring basketball back to the city that drafted him.
"It's just the fact that I played there and I get so much love there," Durant said to ESPN. "More than any city in the league probably.
"Look, it would be a great story. But it would be a lot of hard work, it won't be easy because it's Seattle. After the press release and the first couple of weeks, it's straight to work.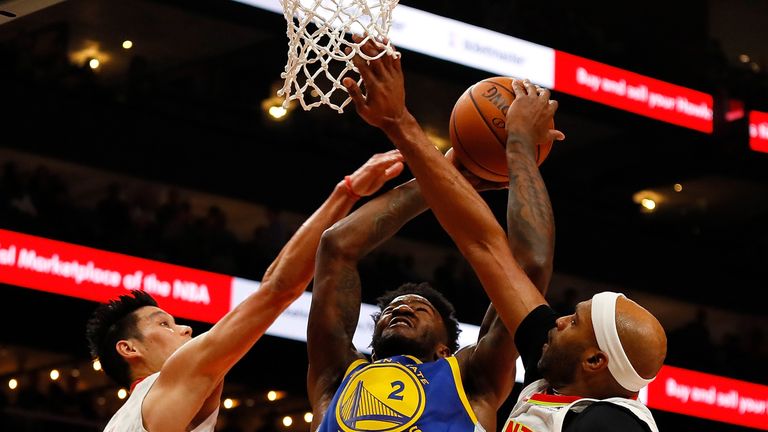 1:45
Highlights of the Golden State Warriors' visit to the Atlanta Hawks in Week 8 of the NBA.
"I know people want to tie me into Seattle a lot, and I love being part of that, but I'm not just waiting for that opportunity.
"Any opportunity that comes around where I could become (part of) an ownership group or a front office or anywhere I could just help the team as of right now in my life, I would go for it, but who knows what will happen at the end of my career?"