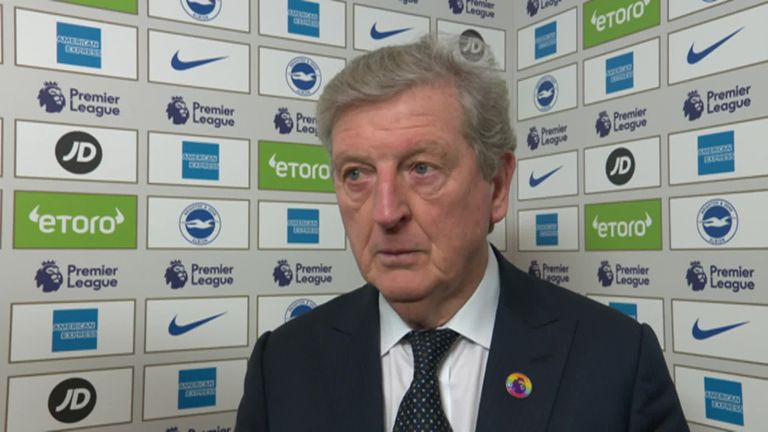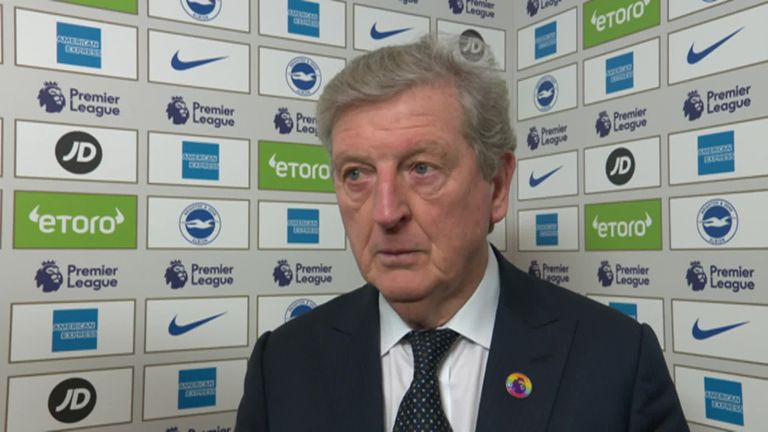 3:27
Crystal Palace boss Roy Hodgson says he is very disappointed with the penalty decision that saw Brighton take the lead in his side's 3-1 defeat in the Premier League
Crystal Palace boss Roy Hodgson says he is very disappointed with the penalty decision that saw Brighton take the lead in his side's 3-1 defeat in the Premier League
Roy Hodgson disputed Kevin Friend's decision to award Brighton a penalty in Crystal Palace's 3-1 defeat at the Amex Stadium.
Friend ruled that James McArthur had tripped Jose Izquierdo in the area on minutes. Replays showed the midfielder made contact with the ball but the decision stood as Glenn Murray opened the scoring against his former club.
"We were disappointed by the penalty decision, but we hadn't been playing well," Hodgson told Sky Sports.