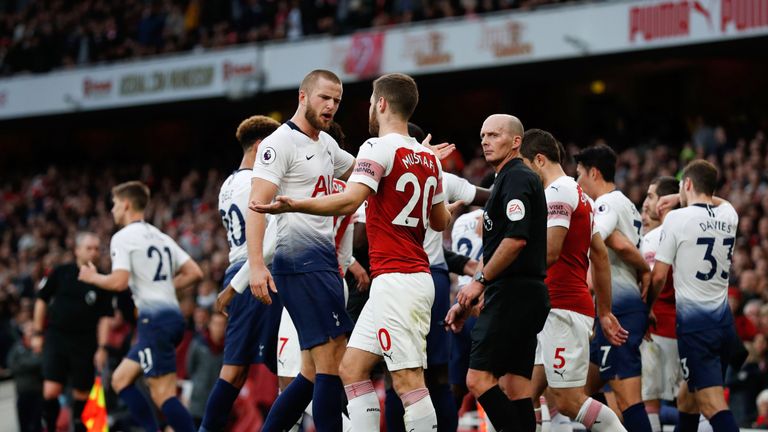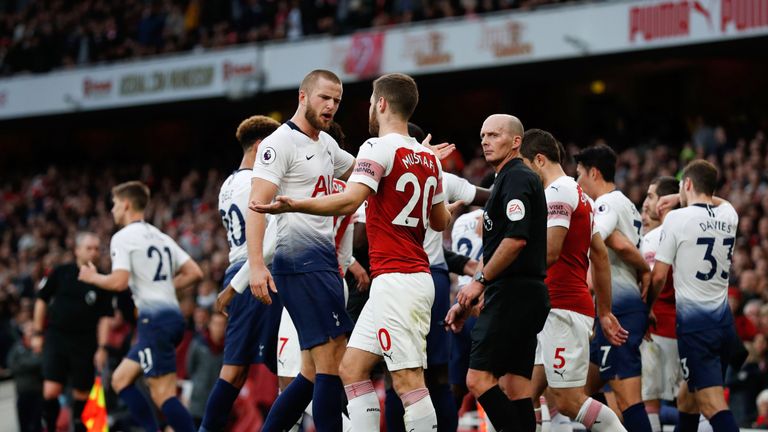 1:43
Tottenham manager Mauricio Pochettino says it was difficult for his players to 'control their emotions' in the north London derby against Arsenal
Tottenham manager Mauricio Pochettino says it was difficult for his players to 'control their emotions' in the north London derby against Arsenal
Tottenham manager Mauricio Pochettino says it can be difficult to control emotions as he assessed the melee that involved both sets of players in their 4-2 derby defeat at Arsenal on Sunday.
Both clubs have been charged by the FA with failing to control their players as emotions boiled over after Tottenham midfielder Eric Dier celebrated scoring an equaliser in the first half.
Pochettino says they must now wait to find out the result of the FA investigation and confirmed he has not spoken directly to Dier about the incident.