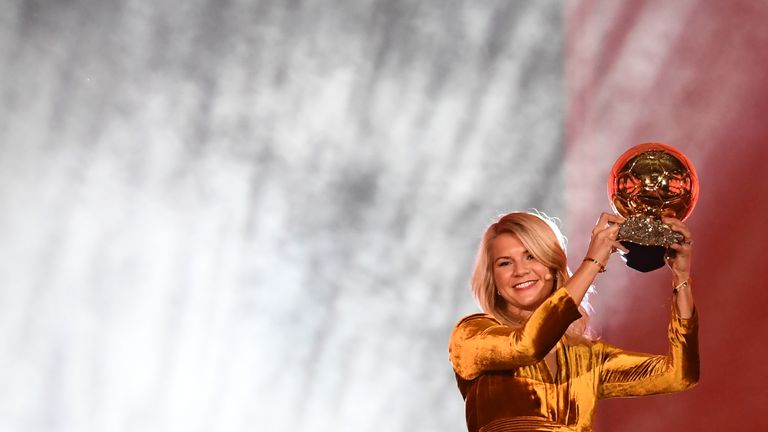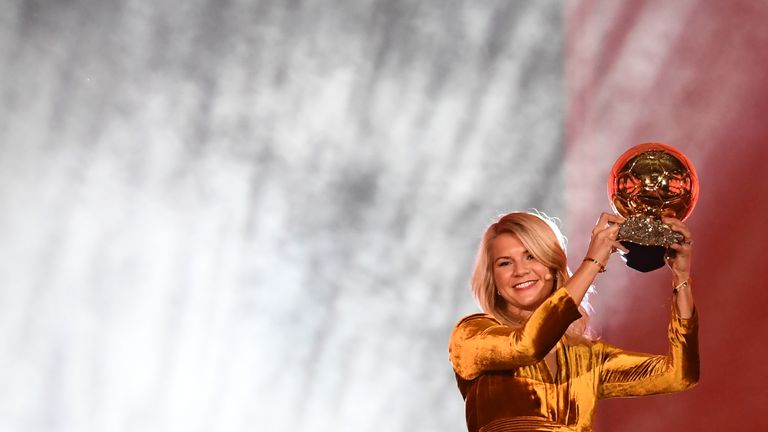 0:21
The first winner of the women's Ballon d'Or Ada Hegerberg was asked if she knew how to twerk as she collected her award at the ceremony in Paris
The first winner of the women's Ballon d'Or Ada Hegerberg was asked if she knew how to twerk as she collected her award at the ceremony in Paris
Andy Murray says "ridiculous sexism" is widespread in sport after women's Ballon d'Or winner Ada Hegerberg was asked if she knew how to twerk.
The Norwegian striker gave an empowering speech encouraging more girls to play football but her landmark award, described as "a little girl's dream", was overshadowed by French DJ Martin Solveig's remark.
Hegerberg told reporters she accepted an apology from Solveig but Murray, who is a long-time campaigner for equality, was critical of the three-time Champions League winner's treatment.