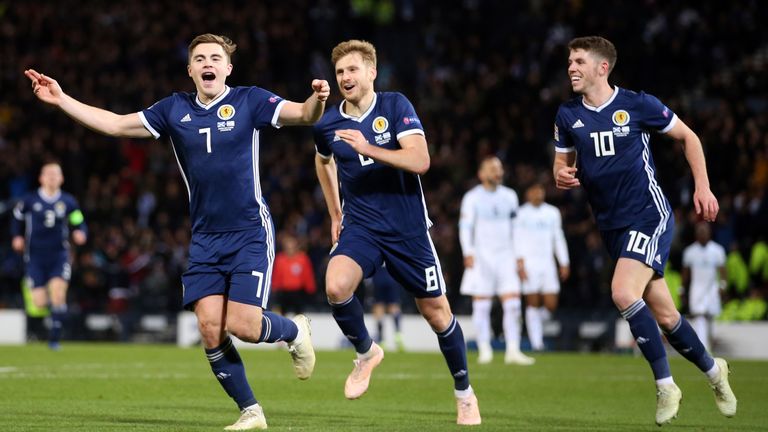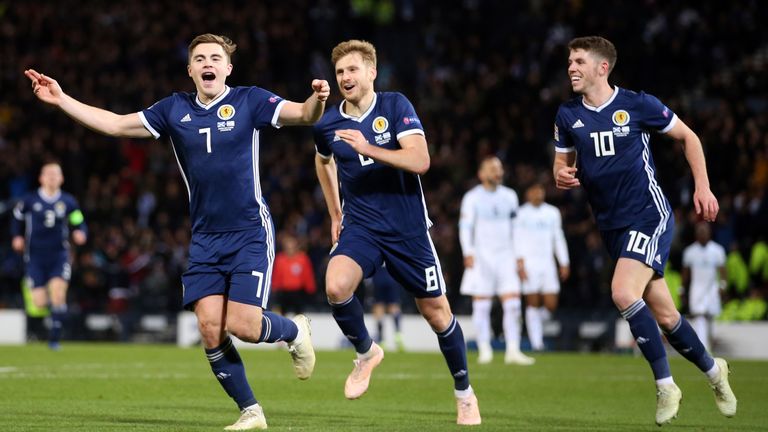 Scotland ended 2018 with back-to-back wins
Scotland will play Kazakhstan next year on March 21 in their first Euro 2020 qualifier.
Alex McLeish's side will take on heavyweights Belgium in Group I, as well as Russia, Cyprus and San Marino.
McLeish's side ended 2018 with back-to-back wins to secure a Euro 2020 play-off spot in March 2020 by finishing top of their Nations League group and earned promotion to Group B of the competition.
However, that play-off will not be needed if they can finish in the top two of their qualifying group
Dates for Scotland's Euro 2020 qualifiers Thursday March 21 2019 Kazakhstan vs Scotland Sunday March 24 2019 San Marino vs Scotland Saturday June 8 2019 Scotland vs Cyprus Tuesday June 11 2019 Belgium vs Scotland Friday September 6 2019 Scotland vs Rusia Monday September 9 2019 Scotland vs Belgium Thursday October 10 2019 Russia vs Scotland Sunday October 13 2019 Scotland vs San Marino Saturday November 16 2019 Cyprus v Scotland Tuesday November 19 2019 Scotland vs Kazakhstan
"It is a tough group," said McLeish. "We can't say there are any pushovers in there. San Marino will be seen as the tailenders but they will be organised.
"Every game is a challenge for us. What we have to build on is great performances over the last two games and we have to take that confidence forward.