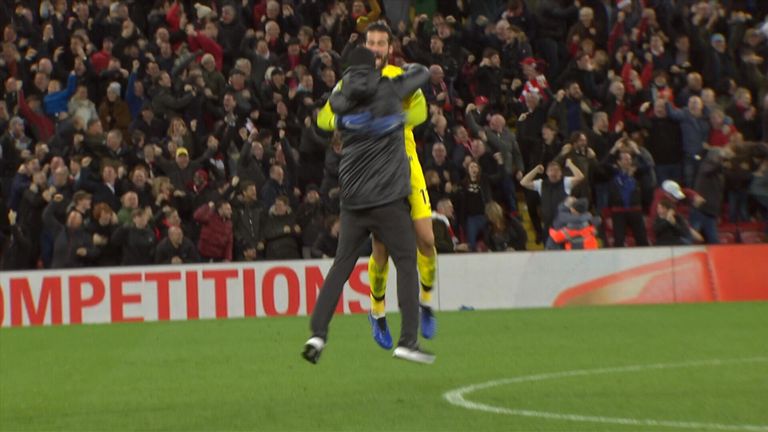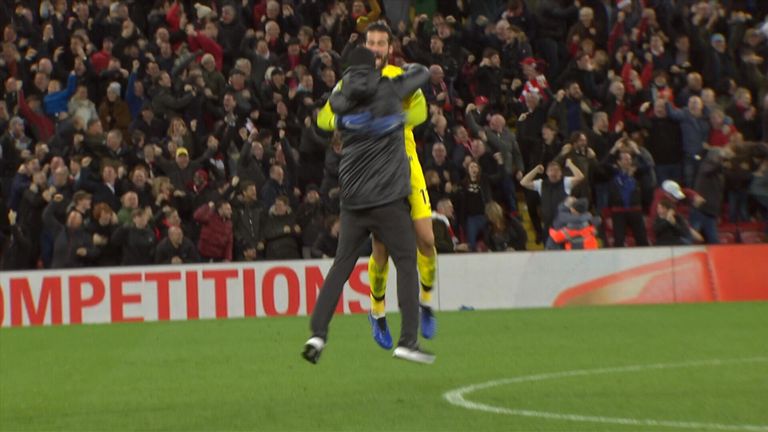 0:36
Jurgen Klopp could not hide his delight as Liverpool snatched all three points in the Merseyside derby against Everton after a last-gasp winner by Divock Origi
Jurgen Klopp could not hide his delight as Liverpool snatched all three points in the Merseyside derby against Everton after a last-gasp winner by Divock Origi
Jurgen Klopp has been charged with misconduct for his celebrations after Liverpool's 96th-minute winner against Everton.
Klopp ran to the centre circle at Anfield when Divock Origi scored in the final moments to clinch a dramatic Merseyside derby victory.
He apologised to Everton manager Marco Silva for his celebrations after the match and said he was not sure how the FA would respond to his actions.