Golden State Warriors center Damian Jones looks set to miss the remainder of the regular season after he tore his left pectoral muscle on Saturday.
Jones is scheduled to meet with a specialist later this week in Chicago.
The team announced the injury on Sunday but did not offer any timetable for a return, although ESPN's Adrian Wojnarowski later reported Jones likely will be out until the postseason at the earliest due to the chest injury.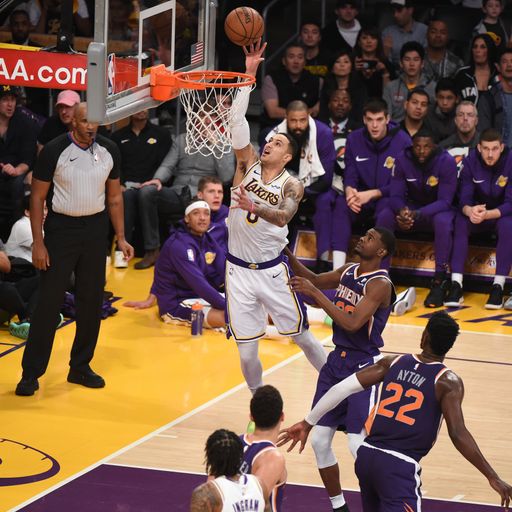 Lakers seal comfortable win over Suns
Kyle Kuzma leads Los Angeles Lakers to victory over Phoenix Suns
Jones is expected to undergo surgery after meeting with the specialist and the Warriors will then know whether Jones will be available for the playoffs after the procedure.
The 23-year-old – who tore his right pectoral muscle in 2016 and missed six months – suffered the injury late in the third quarter at Detroit on Saturday night, a game they went on to lose 102-111.
He is averaging 5.4 points, 3.1 rebounds and 1.2 assists in 17.1 minutes per game this season, his third in the NBA.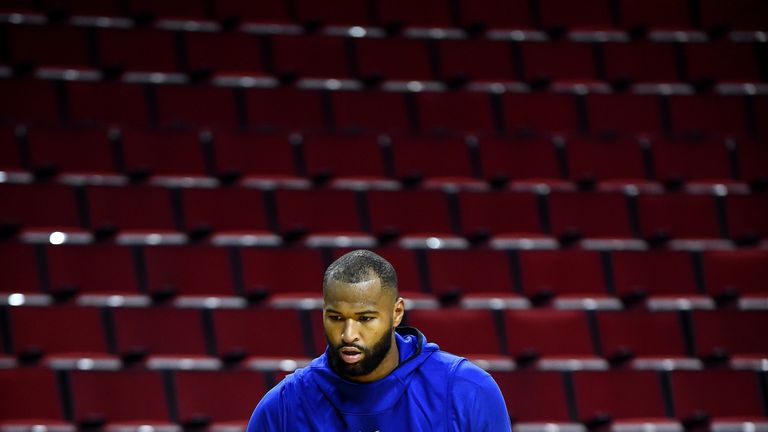 Image:
DeMarcus Cousins has been out since January with a torn Achilles but could soon return to training
Meanwhile, center DeMarcus Cousins, yet to take the court after being signed this offseason, is reportedly expected to fully participate in practice soon.
He suffered a torn Achilles in January while with the New Orleans Pelicans.