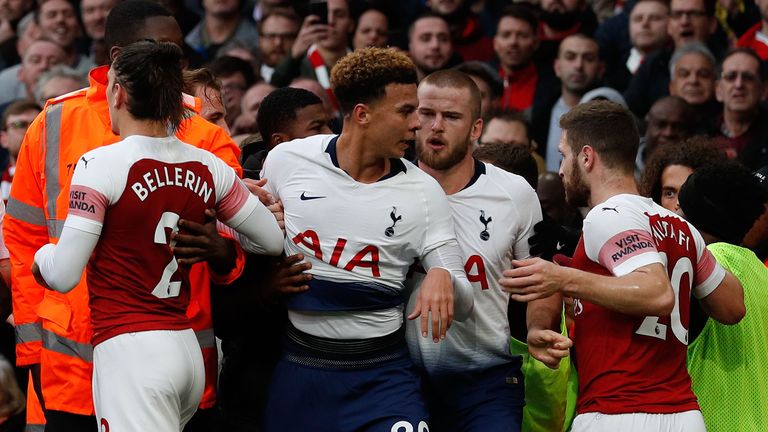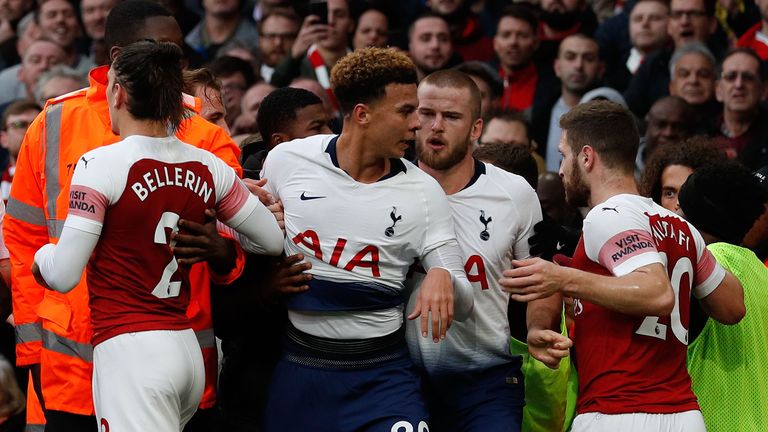 1:10
Eric Dier's celebrations caused some unsightly scenes on the sidelines as Tottenham and Arsenal players clashed
Eric Dier's celebrations caused some unsightly scenes on the sidelines as Tottenham and Arsenal players clashed
Arsenal and Tottenham have been charged for failing to control their players following Eric Dier's goal celebrations in Sunday's north London derby.
It is alleged that in the 32nd minute, when Dier made it 1-1, the clubs failed to ensure their players conducted themselves in an orderly fashion.
Both sets of players and benches were involved and Spurs boss Mauricio Pochettino sprinted down the touchline to play peacemaker.