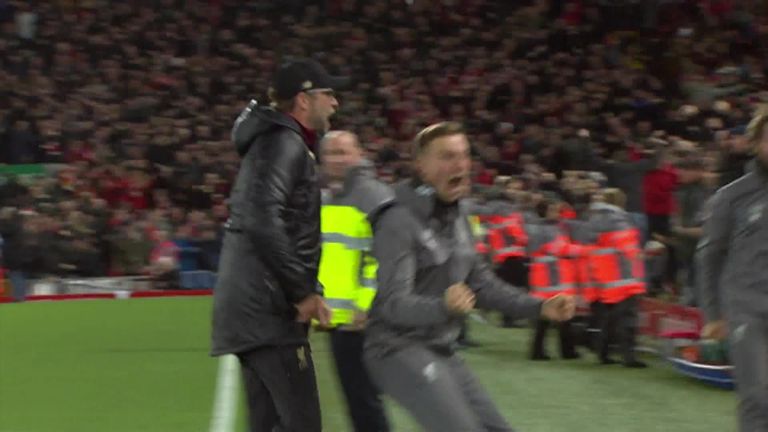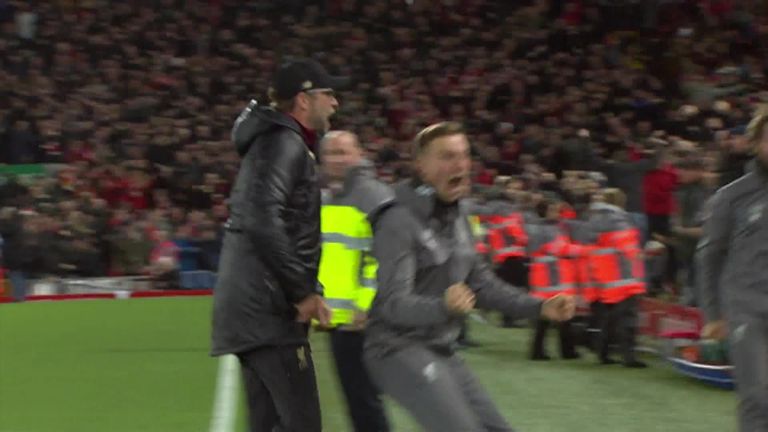 0:36
Jurgen Klopp could not hide his delight as Liverpool snatched all three points in the Merseryside derby with a last-gasp winner by Divock Origi
Jurgen Klopp could not hide his delight as Liverpool snatched all three points in the Merseryside derby with a last-gasp winner by Divock Origi
Liverpool boss Jurgen Klopp charged onto the Anfield pitch in celebration as Divock Origi scored a 96th-minute winner to secure a 1-0 win over Everton in the Merseyside derby.
Klopp embraced goalkeeper Alisson as Liverpool picked up three points in the sixth minute of injury time against their rivals, which moved them back within two points of Manchester City in the title race.
Everton had given the Reds a strong test and came close to scoring the opener before half-time but Yerry Mina and Andre Gomes both passed up fine opportunities.