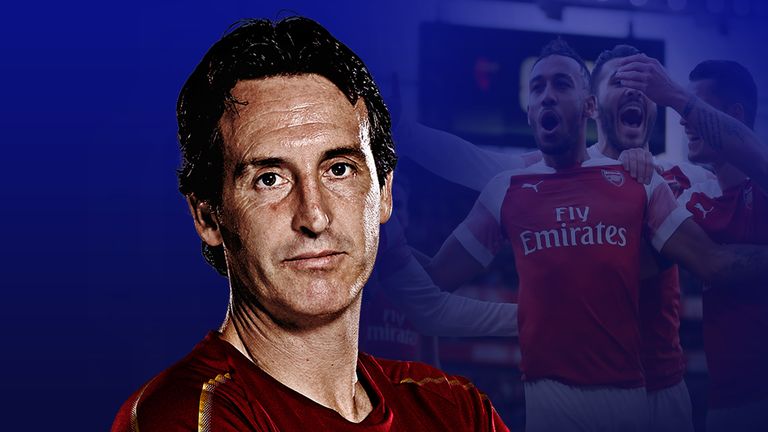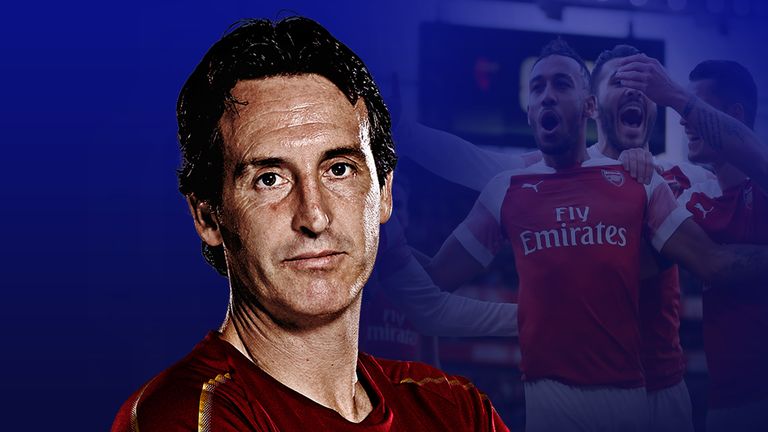 Arsenal produced one of the performances of the season against Tottenham
Arsenal beat Tottenham 4-2 in an enthralling derby that highlighted the improvement under Unai Emery. The next chapter promising to be an exciting one for the Gunners, writes Adam Bate.
To the next chapter. So reads the banner heralding Unai Emery at the Emirates Stadium. It is going to be some tale if their remarkable performance against Tottenham on Sunday is any indication. The Gunners were full of energy and endeavour as they came from behind to win the game 4-2 and leapfrog their rivals into fourth in the Premier League table.
Much has been made of the changes that Emery has instituted at Arsenal since his appointment in the summer. Eager supporters have pored over his tactical tweaks and debated the stylistic nuances of his selections. But here there was no need to go looking too hard. It was there for all to see in what Gary Neville called "a tornado of a performance".