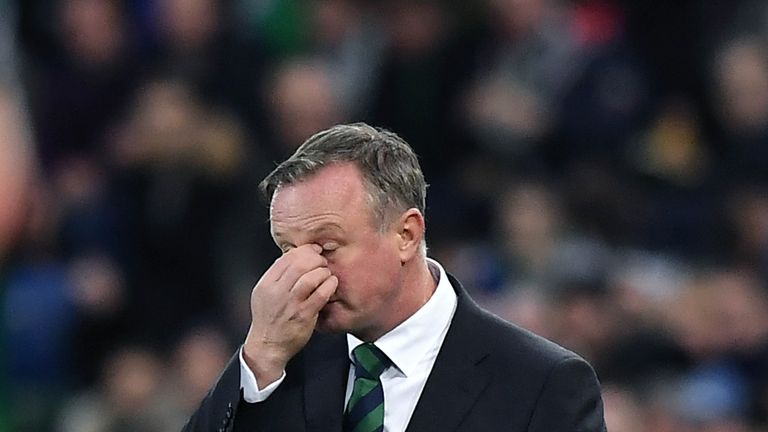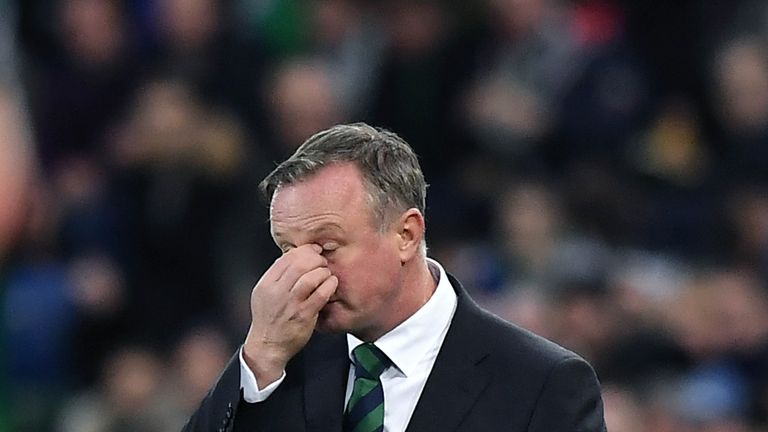 0:39
Northern Ireland manager Michael O'Neill says facing Germany and the Netherlands in their Euro 2020 qualifying group will be extremely difficult
Northern Ireland manager Michael O'Neill says facing Germany and the Netherlands in their Euro 2020 qualifying group will be extremely difficult
Northern Ireland manager Michael O'Neill says their Euro 2020 qualifying group will be "extremely difficult" and the nature of the draw was "hard to take".
O'Neill's side will face Germany and the Netherlands in Group C, as well as Estonia and Belarus.
The Republic of Ireland had been drawn out third from pot three, and would have gone into the group with Germany and the Netherlands, but as one of the hosts for the tournament in 2020 they could not be placed alongside two other fellow hosts, with the Germans staging games in Munich and the Dutch in Amsterdam.