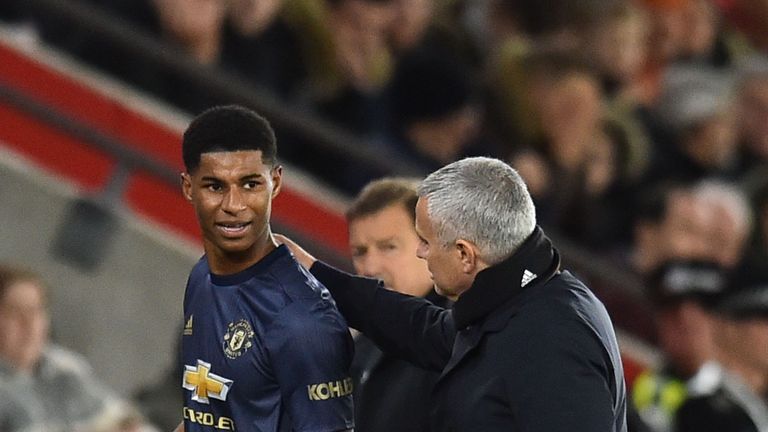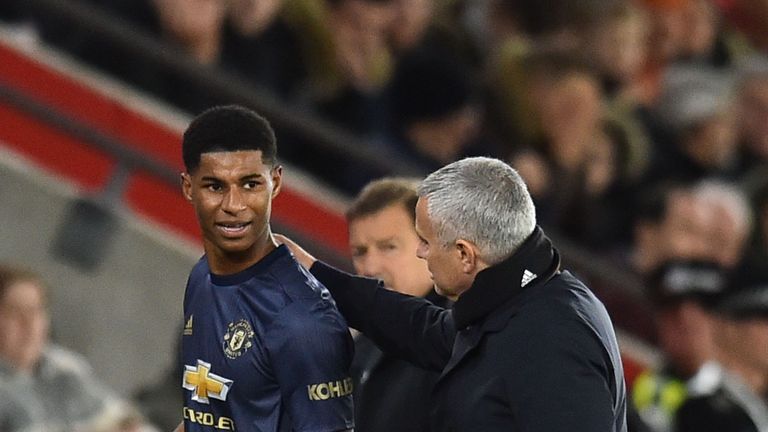 0:47
Jose Mourinho praised Marcus Rashford following Saturday's draw
Jose Mourinho praised Marcus Rashford following Saturday's draw
Jose Mourinho singled out Marcus Rashford as one of his only "mad dogs" in Manchester United's 2-2 fight back against Southampton.
United were 2-0 down within 20 minutes at St Mary's, but Rashford sparked the team into another comeback, setting up Romelu Lukaku and Ander Herrera to make the scores level by half-time.
Immediately after the game, Mourinho cited United's lack of "mad dogs" as the reason for their second successive draw in the Premier League, but thought one player brought a particular bite to their performance.