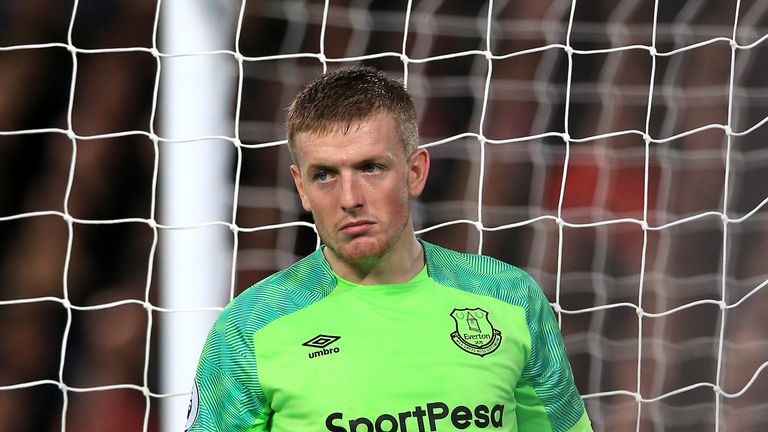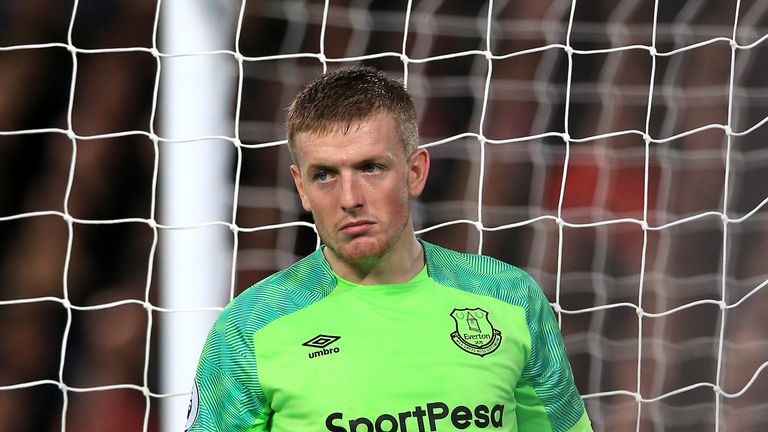 Everton goalkeeper Jordan Pickford made a late mistake against Liverpool
England No 1 Jordan Pickford had a moment to forget as his stoppage-time howler handed Liverpool a dramatic 1-0 victory over Everton.
Pickford has established himself as Gareth Southgate's first-choice stopper in 2018 but it may take him some time to forget this error. Rather than let a Virgil van Dijk hoof go over his bar, he opted to try and keep it in, patting it down onto the bar and letting Divock Origi tap in the winner for the Reds at Anfield.
Here, we take a look at five more high-profile goalkeeping blunders.