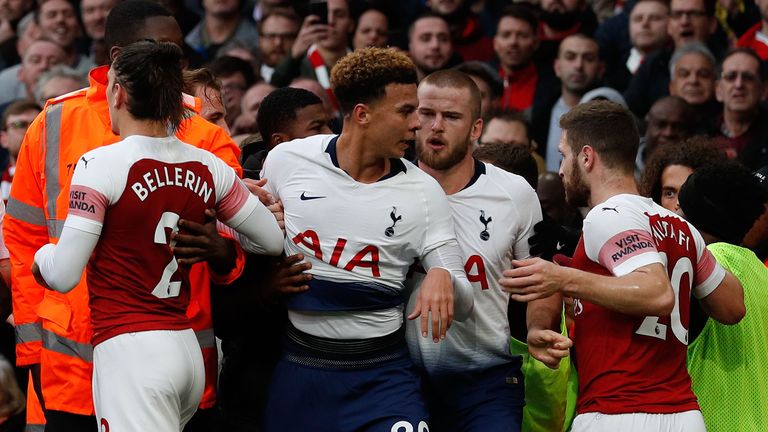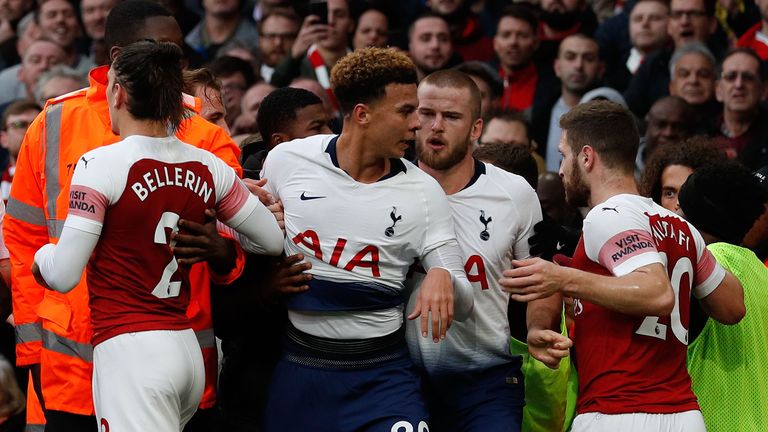 1:10
Eric Dier's celebrations caused some unsightly scenes on the sidelines as Tottenham and Arsenal players clashed
Eric Dier's celebrations caused some unsightly scenes on the sidelines as Tottenham and Arsenal players clashed
Eric Dier's equaliser in the north London derby caused a ruckus on the touchline involving both sets of players on Sunday.
After Arsenal had dominated the early stages and taken the lead through Pierre-Emerick Aubameyang's penalty, Spurs levelled through Dier's near-post header, before the midfielder celebrated in front of the Arsenal fans at the Emirates.
This prompted Arsenal's substitutes to get involved, before both sets of players had to be calmed down by stewards, and Mauricio Pochettino ran to the melee to separate his players.