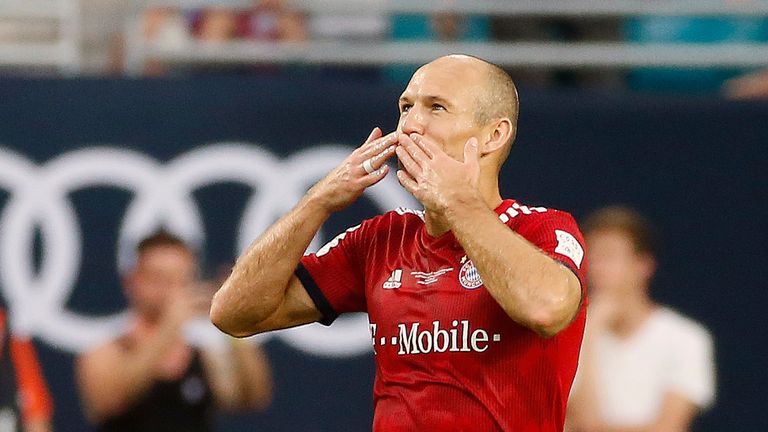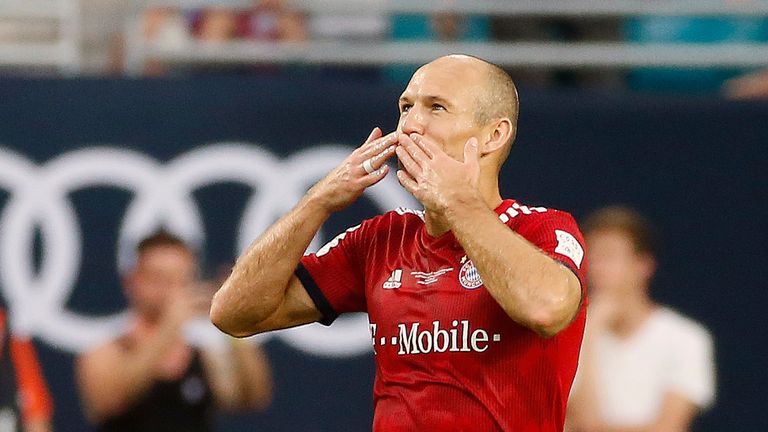 Arjen Robben has announced he will leave Bayern Munich at the end of the season after 10 years with the Bundesliga club.
The 34-year-old joined Bayern from Real Madrid in 2009 and has since won seven league titles, four German cups and the Champions League.
"I can say that this is my last year [at Bayern] and it is good like that," Robben said after a meeting with fan groups. "I have taken the decision, personally, that this will be my last year.