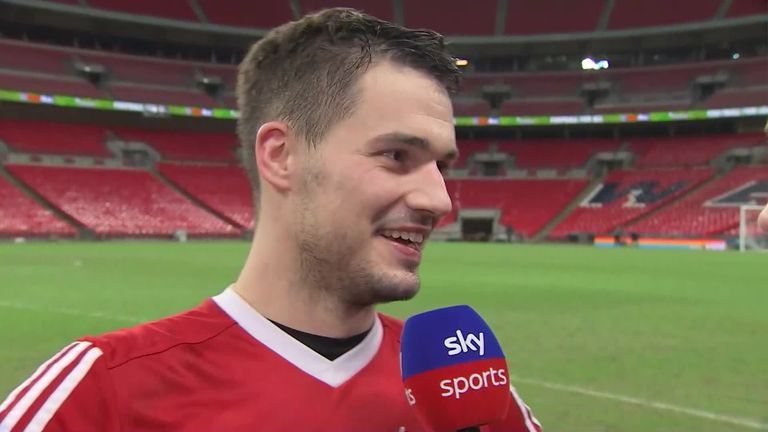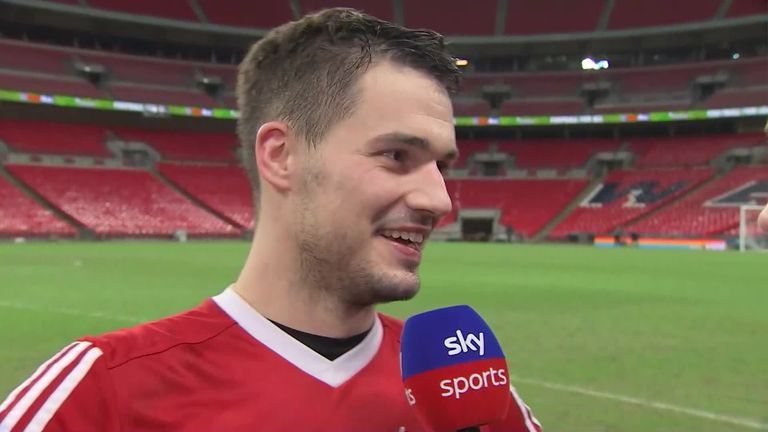 3:16
Stonewall players reveal their pride after becoming the first LGBT-inclusive club to play – and win – at Wembley
Stonewall players reveal their pride after becoming the first LGBT-inclusive club to play – and win – at Wembley
Players from the UK's first gay football club Stonewall FC have described "a dream come true" after an historic win at Wembley.
Playing under a rainbow arch at the home of English football, this was not just any victory for Stonewall FC in their regular Middlesex County Football League Division One (Central & East) fixture against Wilberforce Wanderers.
The team – now the world's most successful LGBT-inclusive club – were invited by the FA to play the game at the national stadium to mark their new partnership with the LGBT equality charity Stonewall, which organises the Rainbow Laces campaign for inclusion in sport.