Clint Capela scored 27 points as the visiting Houston Rockets routed a reeling San Antonio Spurs 136-105.
The Rockets, with point guard Chris Paul back in the lineup after three games out with a hamstring injury, took a 70-47 lead into halftime and never looked back as they emphatically ended their four-game losing streak.
Friday night's results
Cleveland Cavaliers 95-128 Boston Celtics
Utah Jazz 119-111 Charlotte Hornets
Chicago Bulls 88-107 Detroit Pistons
Washington Wizards 98-123 Philadelphia 76ers
Memphis Grizzlies 131-125 Brooklyn Nets
New Orleans Pelicans 101-106 Miami Heat
Atlanta Hawks 109-124 Oklahoma City Thunder
Houston Rockets 136-105 San Antonio Spurs
Orlando Magic 99-85 Phoenix Suns
Dallas Mavericks 103-114 Los Angeles Lakers
Denver Nuggets 113-112 Portland Trail Blazers
It was the second straight blowout loss suffered by the Spurs, after the 128-89 defeat in Minnesota earlier in the week, and it marks the first time since 1987 that the Spurs have lost consecutive games by 30 or more points.
San Antonio has dropped five of its past seven games and eight of the 11 games it has played since beating the Rockets on November 10.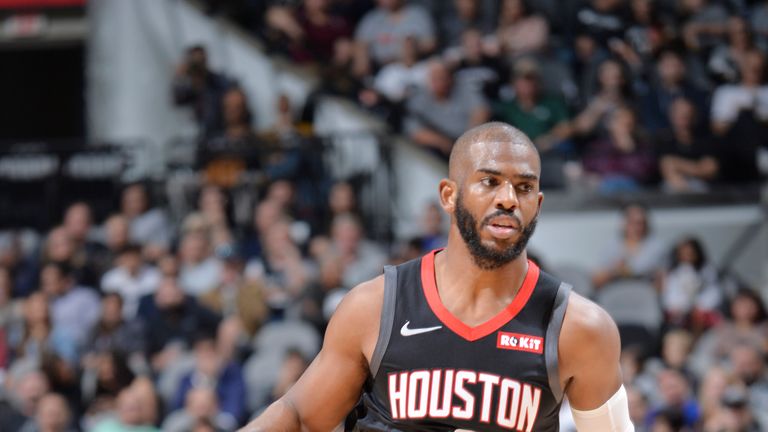 Image:
Chris Paul made a successful return from injury
Eric Gordon added 26 points for the Rockets along with seven 3-pointers, with James Harden recording 23 points and 10 assists. Paul scored 14 points and also had 10 assists, Gerald Green contributed 11, and PJ Tucker hit for 10 points for Houston.
LaMarcus Aldridge had 20 points to lead five San Antonio players in double figures. DeMar DeRozan added 18, Derrick White tallied 11, and Bryn Forbes and Marco Belinelli scored 10 points each for the Spurs.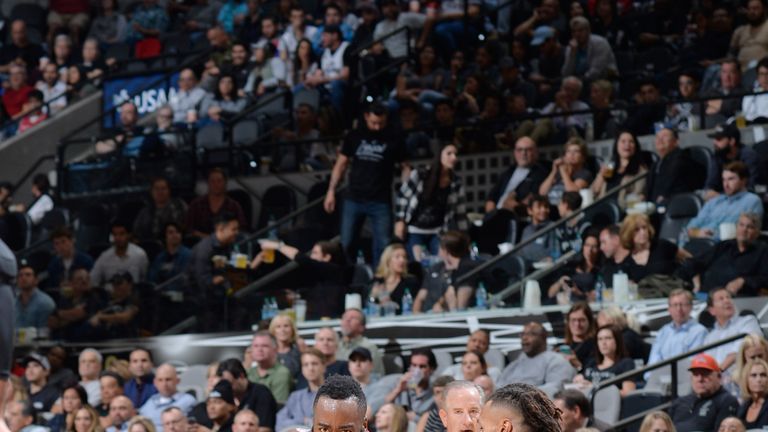 Image:
James Harden in action against the San Antonio Spurs
Houston led by as many as 24 points in the first half as Gordon scored 17 off the bench and Harden hit for 16 despite making just 1 of 7 from beyond the arc.
The Rockets outshot San Antonio 53 percent to 44 percent in the half, converting 10 of 25 of their 3-pointers, and had just one turnover prior to intermission.
Gordon had 14 of his points in the first quarter as the Rockets built a 39-23 lead. San Antonio missed its first four shots of the second quarter over the first two minutes to fall behind by 21 points before pulling to within 16 points twice in the period.
Live NBA: Milwaukee @ New York
Saturday 1st December 10:00pm
Gay and DeRozen led the Spurs with nine points each in the first half.
Houston pushed its lead to 110-74 by the end of the third quarter, and both teams went exclusively to the reserves with the game all but decided.
Sky Sports is the new home of the NBA in the UK with live coverage throughout the week, including selected live games free to all Sky subscribers via Sky Sports Mix.
And www.skysports.com/nba will be your home for news, reports, video and features throughout the season while you can follow [email protected]