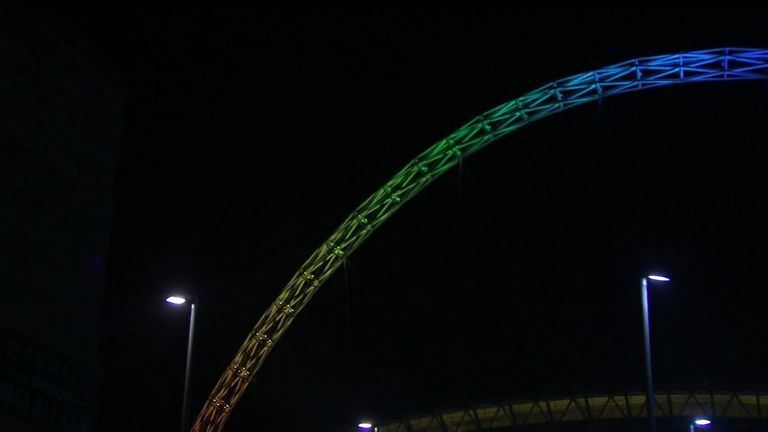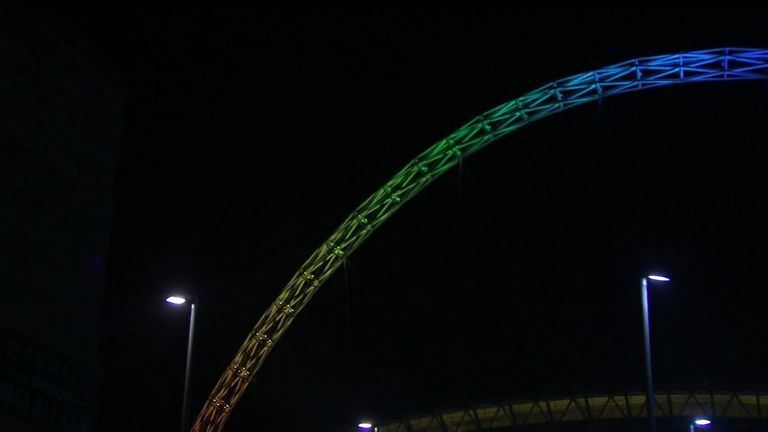 1:44
Stonewall FC club captain Doug Edward, striker James Baker and manager Eric Najib Armanazi talk to Sky Sports News ahead of Friday night's match at Wembley
Stonewall FC club captain Doug Edward, striker James Baker and manager Eric Najib Armanazi talk to Sky Sports News ahead of Friday night's match at Wembley
It's the match of a lifetime for Stonewall FC – and their players are still coming to terms with the prospect of playing at Wembley, under a rainbow arch.
To mark their new partnership with the LGBT equality charity Stonewall, which organises the Rainbow Laces campaign for inclusion in sport, The Football Association has invited Stonewall FC – the UK's first gay football club, and now the world's most successful LGBT-inclusive club – to play its regular Middlesex County Football League Division One (Central & East) fixture against Wilberforce Wanderers at the national stadium.
The historic match, which is at the 12th tier of the English football pyramid, takes place on Friday night. Sky Sports News has been with Stonewall FC in the build-up to the match, and will be reporting live from Wembley before, during and after the game too.
Earlier in the week, SSN heard from the club's manager Eric Najib Armanazi about how the thought of walking out at Wembley for their next game "hadn't really sunk in".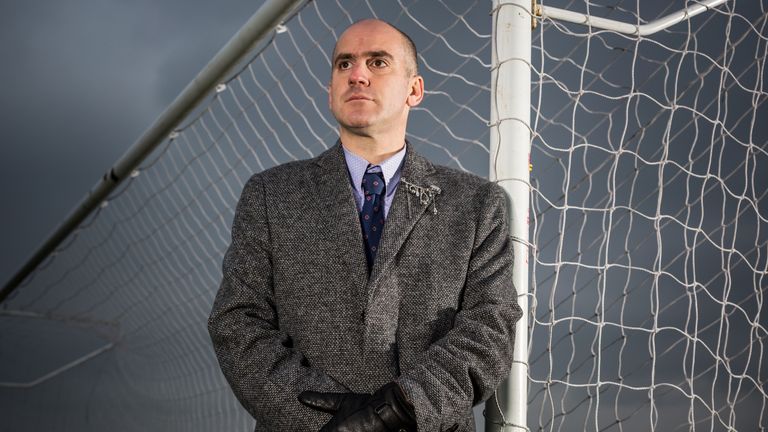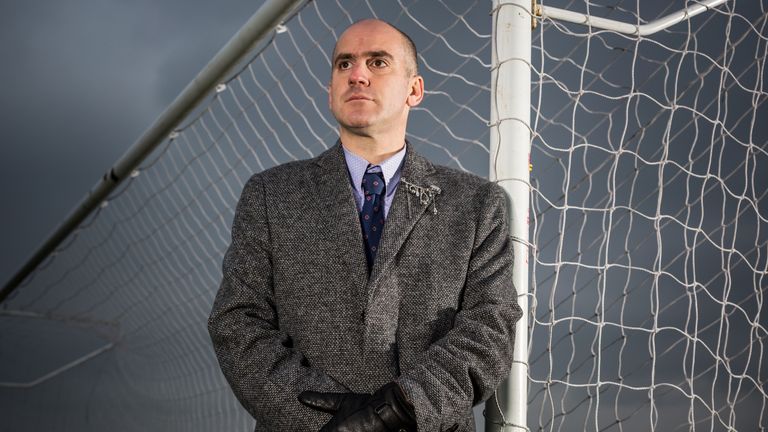 Eric Najib Armanazi will lead Stonewall FC out at Wembley on Friday night
Speaking ahead of kick-off, club captain Doug Edward says the overall impact of Rainbow Laces and the support from governing bodies like The FA for the initiative is inspiring.
View this post on Instagram
Celebrating his 10th season as 1st Team captain, Doug has definitely seen attitudes within the game change for the better. Show your support and happy #rainbowlaces day! 👨‍✈️ 🌈 👨‍✈️ . . . . . . . . . . . . . . . . . #lgbtq #lgbt #gay #football #soccer #pride #teampride #rainbowlaces #gayfootball #gaymen #gayman #instagay #gaylondon #gayuk #gayfitness #gaystagram #communityallies #gayfit #gaysport #soccer #oneofthem
Striker James Baker says kicking off the game against Wilberforce – a team Stonewall FC consider to be great allies – on the hallowed turf will be a "mind-boggling moment" for him and his team-mates.
Watch the video above to hear from the Stonewall FC players and their manager – and stay tuned to Sky Sports News on Friday night for coverage from Wembley.
Sky Sports is a member of TeamPride and supports Stonewall's Rainbow Laces campaign, which is currently receiving its annual activation across British sport to December 7.
Contact us at Sky Sports if you'd like to share a story to help raise awareness around LGBT inclusion.