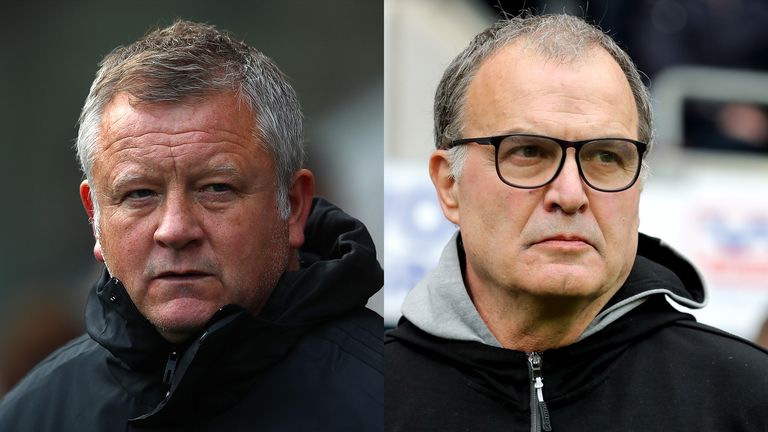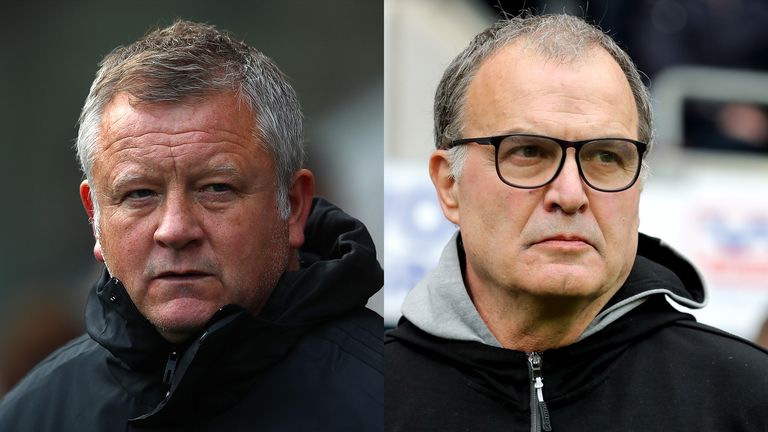 Chris Wilder will go toe-to-toe with Marcelo Bielsa at Bramall Lane on Saturday
Andy Hinchcliffe takes a look at the tactical innovations of Chris Wilder and Marcelo Bielsa and the key battles ahead of Sheffield United vs Leeds.
Managerial innovation
We know Marcelo Bielsa has done this before in other countries but the Championship has never seen someone of his calibre doing what he is doing. The turnaround at Leeds has been quite incredible, they are the masters of the press in the division and have worked it brilliantly so far.
But what Chris Wilder is doing is something very unusual in English or even world football, and Bielsa said it himself. The way he has got his side playing with their overlapping centre-backs is extraoardinary and we haven't really seen anything like it.