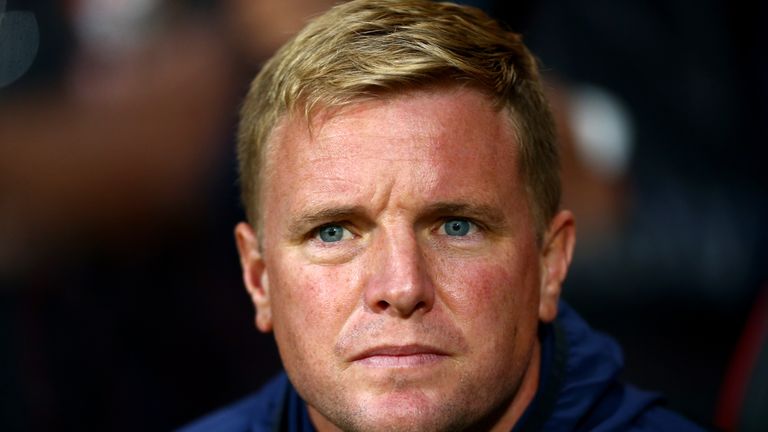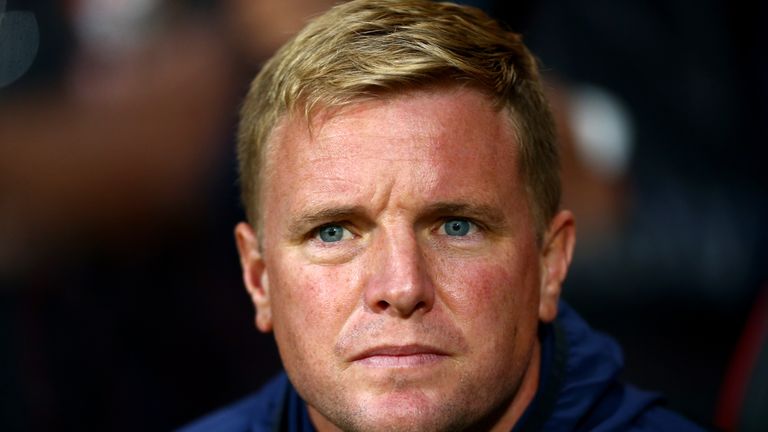 1:29
Eddie Howe says Bournemouth should look past their recent form against Manchester City
Eddie Howe says Bournemouth should look past their recent form against Manchester City
Bournemouth manager Eddie Howe says his team should believe they can create history when they take on Manchester City on Saturday.
The Cherries have lost 4-0, 4-0 and 5-1 in their past three matches at the Etihad, but Howe does not think his players should go into the game feeling "negative".
He said: "The record doesn't sound great but I think that is for most teams going to Manchester City in recent seasons.