The Cleveland Cavaliers are trading guard Kyle Korver to the Utah Jazz for Alec Burks and two future second-round picks, according to ESPN.
The Jazz, off to a 9-12 start, are sending second-round picks in 2020 (their own) and 2021 (from Washington Wizards), per the report.
Korver, who played for the Jazz for two-plus seasons from 2007 to 2010, has seen his role shrink in Cleveland as the Cavaliers have given more minutes to young players this season.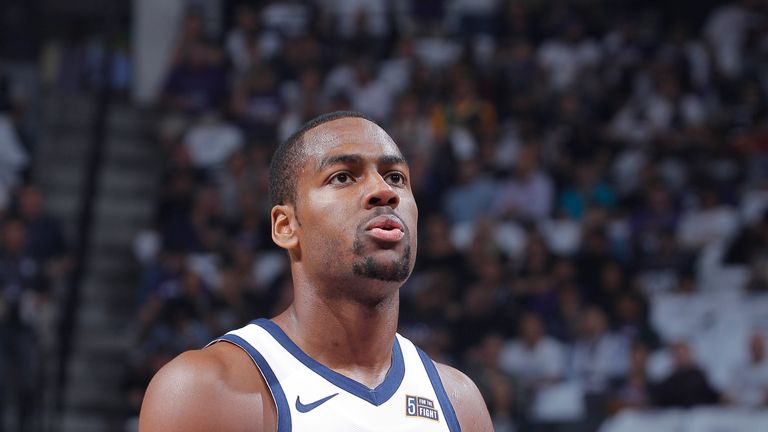 Image:
Alec Burks could be heading in the opposite direction to Cleveland
Korver is averaging 6.8 points in 15.7 minutes per game, both his lowest figures since his rookie season in 2003-04.
The 37-year-old remains lethal as a shooter, however, hitting 46.3 per cent of his three-pointers, above his career average of 43.2 percent. In 2009-10, Korver set a single-season record by shooting a scorching 53.6 percent from deep in 52 games for the Jazz.
Korver's contract carries a cap hit of $7.6million this season and $7.5m for 2019-20, $3.4m of which is guaranteed.
Live NBA: Golden State Warriors @ Toronto
Friday 30th November 1:00am
The Cavaliers reportedly had been shopping him, along with guard JR Smith, who recently left the team.
Burks, 27, is averaging 8.4 points in 15.8 minutes per game while shooting 37.2 per cent from deep in 17 games for Utah this season.
The eighth-year pro has career averages of 9.6 points in 20.8 minutes per game across 382 contests (43 starts), all for Utah, who drafted him 12th overall in 2011.
Burks carries a salary of $11.5m this year, the final year of his deal.