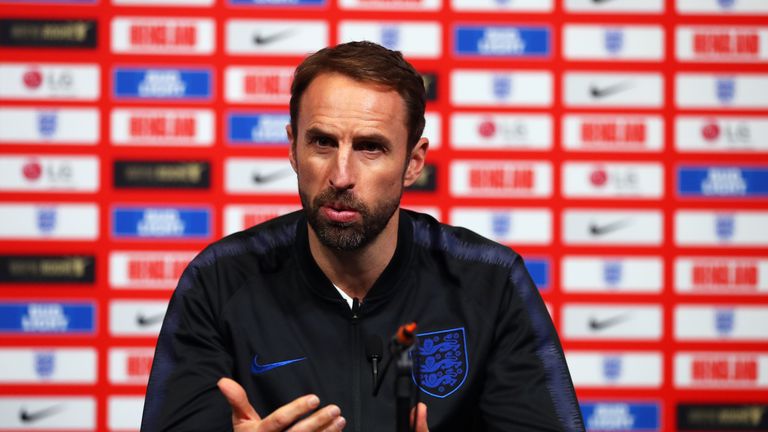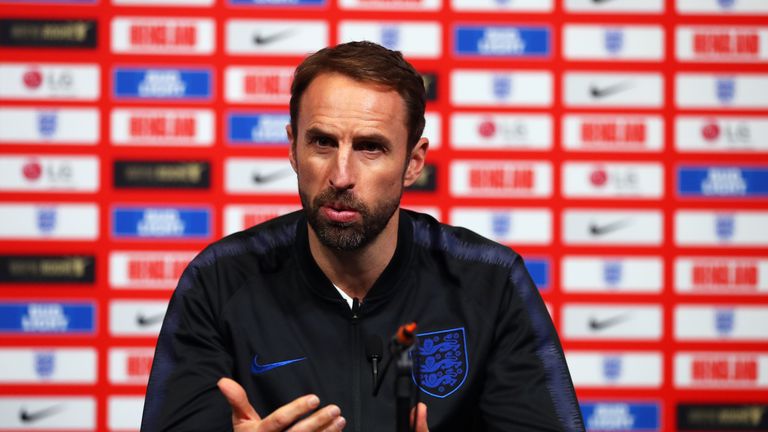 1:01
Watch Gareth Southgate being grilled by schoolchildren
Watch Gareth Southgate being grilled by schoolchildren
Gareth Southgate was grilled by a room full of schoolchildren at a news conference as he launched the FA's 'We Only Do Positive' handbook.
The England manager, although always keen to work with younger players, is sure to have been out of his comfort zone at St George's Park when a class of schoolkids quizzed him on the FA's latest initiative.
Southgate maintained his calm demeanour throughout, but the same can not be said for the interviewers, one of whom – mid-news conference – made his best attempt at doing the 'Dele Alli Challenge'.