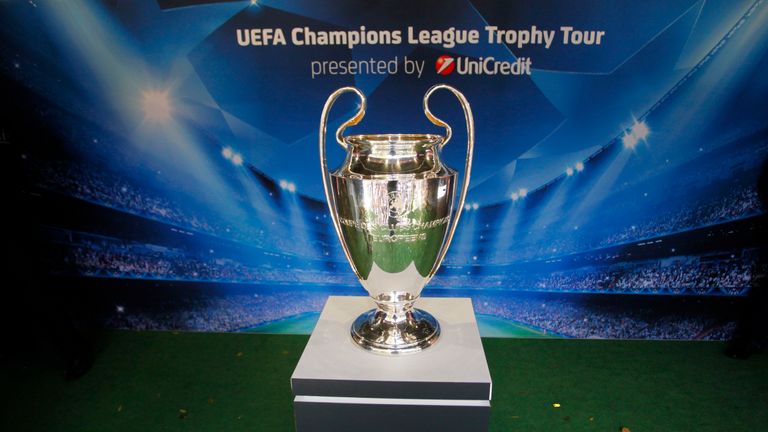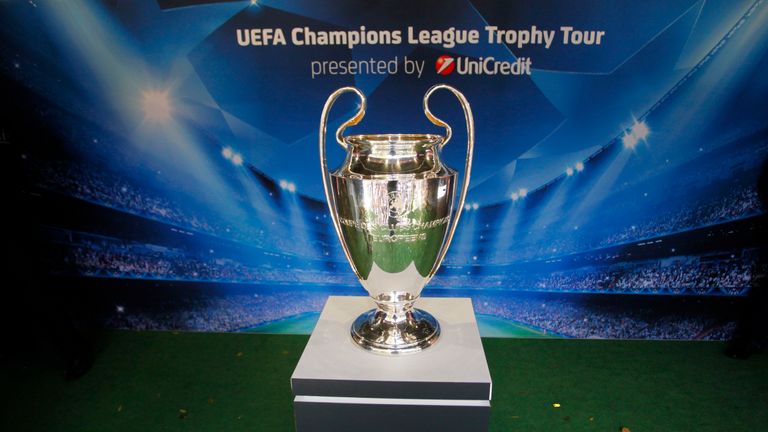 Liverpool and Spurs have work to do to reach the Champions League last 16
With only two group games left to play in the Champions League, we take a look at just what Liverpool and Tottenham need to do in order to progress to the knockout phase of Europe's premier club competition.
Both Manchester City and Manchester United secured their places in the last-16 on Tuesday night. However, Jurgen Klopp and Mauricio Pochettino's side still have work to do if they want to be in the hat for December's draw.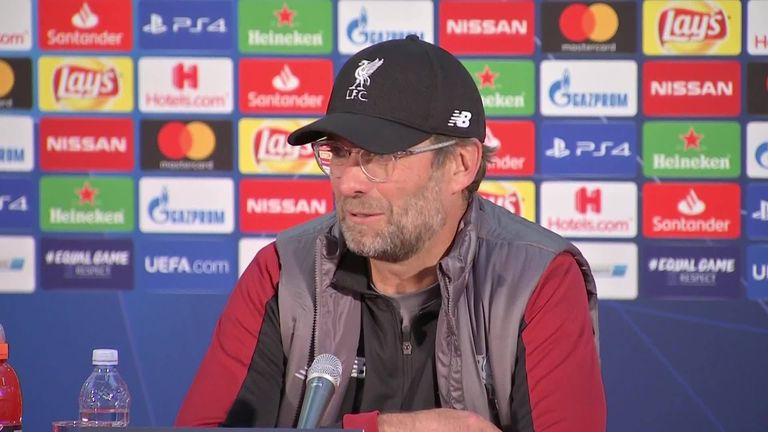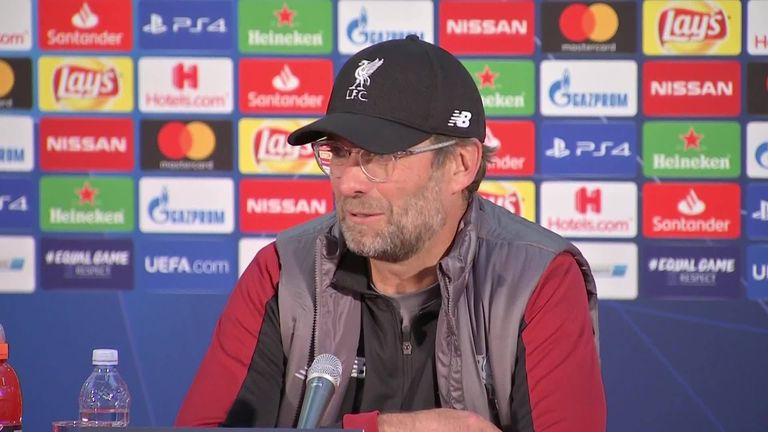 1:15 Liverpool manager Jurgen Klopp says they have to play better in Paris against PSG to avoid a third straight away defeat in the Champions League Liverpool manager Jurgen Klopp says they have to play better in Paris against PSG to avoid a third straight away defeat in the Champions League
This is exactly what Liverpool and Spurs must do to reach the next phase of the Champions League…
Group B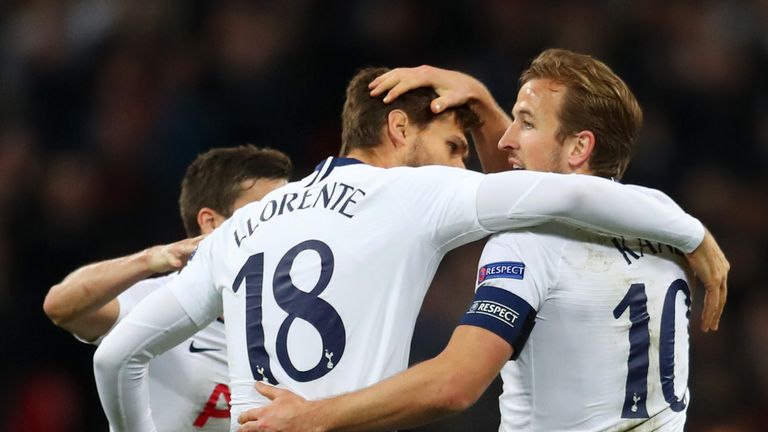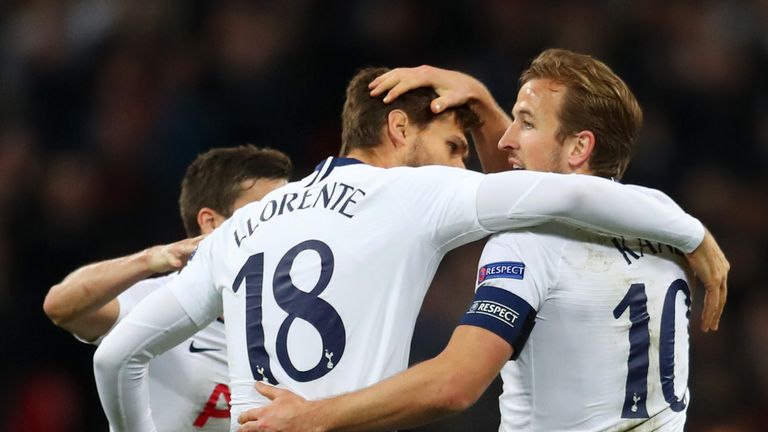 Spurs' last-gasp win over PSV on Matchday Four kept the London club in the competition
Tottenham have to beat Inter Milan at home on Matchday Five to stay in the competition
If Tottenham beat Inter by better than 2-1 – the score when the sides met on Matchday One – they can progress on head to head by matching Inter's result at home to PSV when they travel to already-qualified Barcelona on Matchday Six
However, if Tottenham beat Inter by worse than 2-1 – eg, 3-2, meaning the Italians would have scored more away goals – they would need to better their result in the final round of games
If Tottenham beat Inter 2-1, they must match Inter's result on Matchday Six and record a better overall goal difference
Group B P W D L F A GD Pts Barcelona 4 3 1 0 11 3 8 10 Inter 4 2 1 1 5 5 0 7 Spurs 4 1 1 2 7 9 -2 4 PSV 4 0 1 3 4 10 -6 1 Group B fixtures (all 8pm)
Nov 28: PSV v Barcelona and Spurs v Inter
Dec 11: Barcelona v Spurs and Inter v PSV
Group C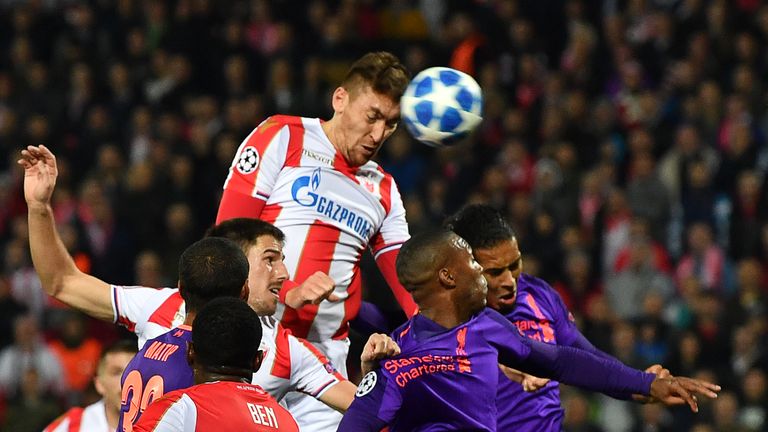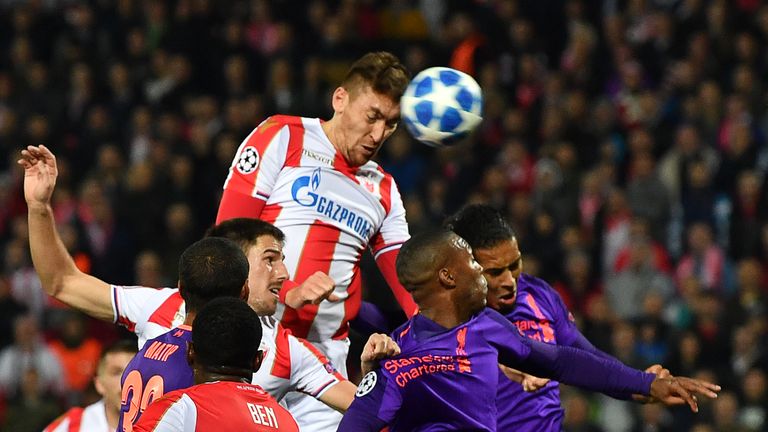 Liverpool's defeat in Belgrade on Tuesday has left their Champions League hopes in the balance
Liverpool will qualify with a game to spare if they win at PSG and Red Star fail to beat Napoli in Naples on Matchday Five
If Liverpool lose in Paris and Napoli fail to beat Red Star, they will qualify for the round of 16 if they beat the Italians by any score on Matchday Six
If Liverpool lose in Paris and Napoli beat Red Star on Matchday Five, they will definitely qualify if they beat the Italians by a scoreline of better than 1-0 on Matchday Six as that will give them a better overall head-to-head record between the two
If Liverpool lose in Paris and Napoli beat Red Star on Matchday Five, then Liverpool beat Napoli and PSG draw at Red Star on Matchday Six, all three sides will finish on nine points. In that scenario, points in head-to-head matches, followed by goal difference, would be used to separate the teams
Group C P W D L F A GD Pts Napoli 4 1 3 0 4 3 1 6 Liverpool 4 2 0 2 7 5 2 6 PSG 4 1 2 1 11 7 4 5 Red Star 4 1 1 2 3 10 -7 4 Group C fixtures (all 8pm)
Nov 28: Napoli v Red Star and PSG v Liverpool
Dec 11: Liverpool v Napoli and Red Star v PSG