The Philadelphia 76ers are considering trading Markelle Fultz with the Cleveland Cavaliers, according to reports.
The 20-year-old guard has fallen out of favour in the roster's pecking order, being replaced by T.J. McConnell as backup point guard to Ben Simmons.
And following a shoulder injury which kept him out of action for the last three games, he is reportedly not part of the 76ers' long-term plans anymore.
Fultz's agent Raymond Brothers informed the team last week he wouldn't participate in games or practices until cleared by a shoulder specialist, and 76ers general manager Elton Brand said he was "very surprised" the player couldn't get an appointment until this week.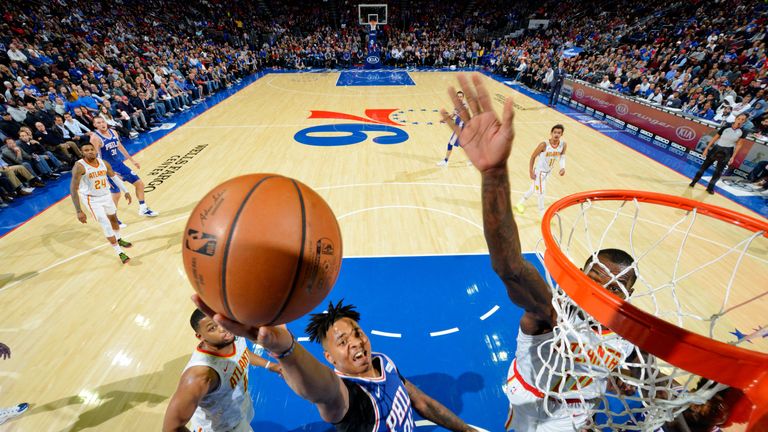 Image:
Markelle Fultz is averaging 8.2 points and 3.1 assists per game after missing out on most of his rookie season
Brothers insisted that he is only worrying about getting Fultz back to full fitness but remained coy on his client's wishes of a move away from Philadelphia.
"I have given no indication to Elton Brand or anyone else that Markelle would prefer to be traded," he told ESPN last week. "My focus is to get him healthy. End of story."
Fultz was number 1 overall pick of the 2017 NBA draft, but has battled injuries which kept him off the court for 69 games in his rookie season while recovering from an off-season injury.
The guard made his return in 2018, averaging 8.2 points and 3.1 assists per game having featured in 19 occasions since the start of the season.