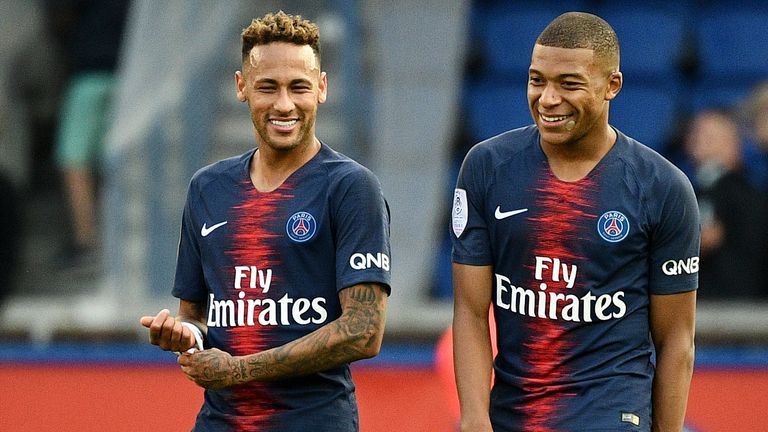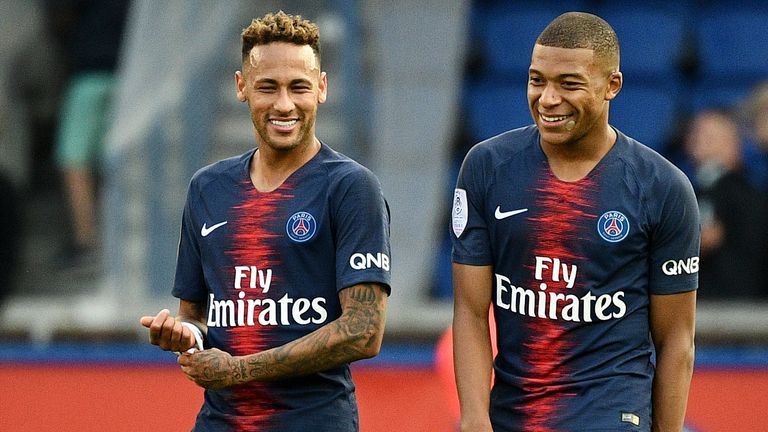 Neymar and Kylian Mbappe had both picked up injuries on international duty but have recovered to face Liverpool
Neymar and Kylian Mbappe are both fit to start against Liverpool in the Champions League on Wednesday, Paris Saint-Germain head coach Thomas Tuchel has confirmed.
The pair had been doubtful for the match after sustaining injuries while away on international duty, but returned to training on Tuesday.
Neymar suffered a right adductor strain playing for Brazil, while World Cup winner Mbappe picked up a "bruised shoulder" in action for France.