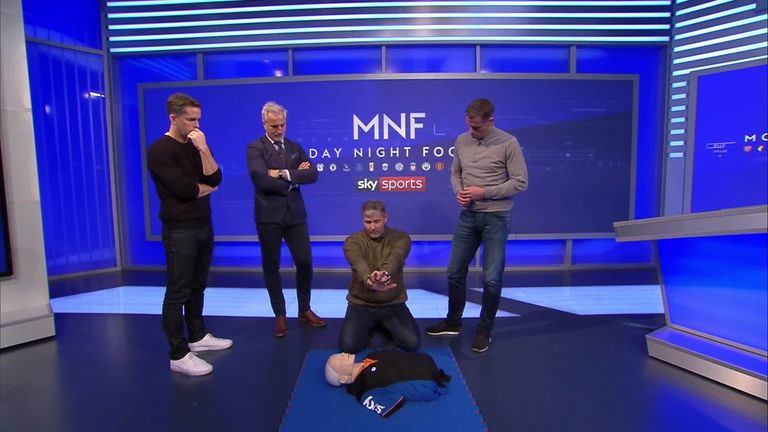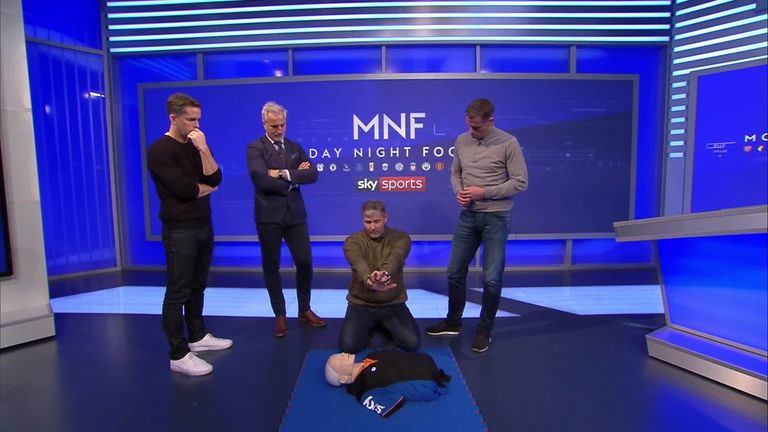 13:27
David Ginola speaks candidly about his health scare and oversees a CPR tutorial with the MNF team
David Ginola speaks candidly about his health scare and oversees a CPR tutorial with the MNF team
David Ginola believes life has given him a "second chance" after surviving a heart attack and ponders "every day" why he survived.
Monday Night Football guest Ginola was clinically dead for eight minutes during a charity match in 2016 after suffering a cardiac arrest on the pitch before he successfully underwent quadruple bypass heart surgery.
The former France midfielder, who played for Newcastle, Tottenham, Aston Villa and Everton, now wants to spread the importance of learning CPR in an attempt to save more lives – just as the procedure saved his own.