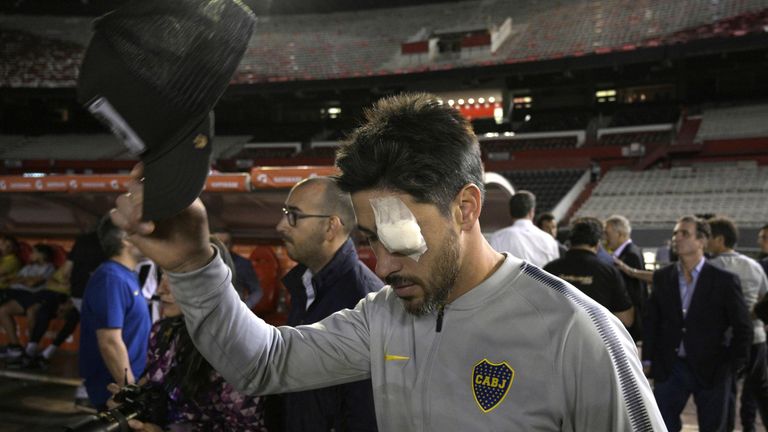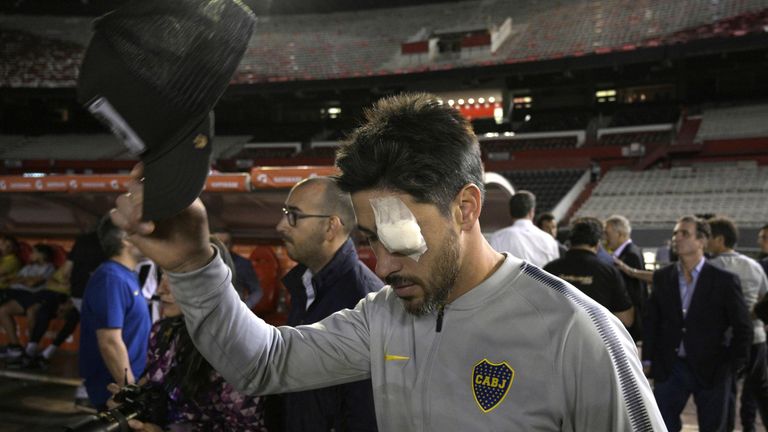 River Plate hooligans were blamed for the attack on Boca Juniors' bus
The postponed Copa Libertadores final second leg between River Plate and Boca Juniors will be played outside Argentina following crowd violence, CONMEBOL has announced.
The rescheduled match will be played on December 8 or 9 at a venue yet to be decided.
Saturday's initial game was delayed until Sunday after supporters attacked the Boca Juniors bus, with it then being postponed.