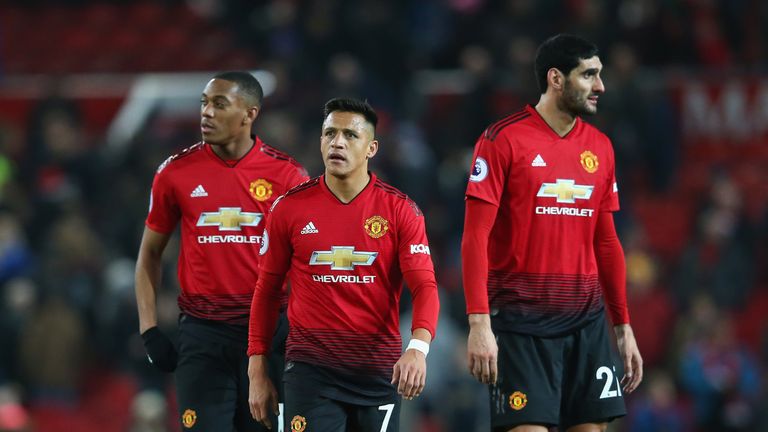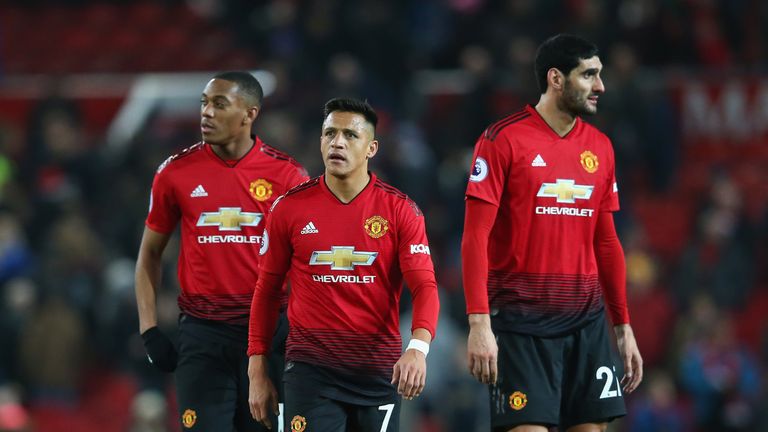 Manchester United are already 14 points behind Premier League leaders Manchester City
Manchester United have made their worst start to a season in 28 years and Jose Mourinho's side have scored only eight goals in eight Premier League games at Old Trafford.
Saturday's goalless draw at home against Crystal Palace means United are 14 points behind leaders Manchester City.
Since the start of the season, the only teams they have beaten in the league have been Leicester, Burnley, Watford, Newcastle, Everton and Bournemouth. In that time, they have lost to Brighton, Tottenham, West Ham and Manchester City.