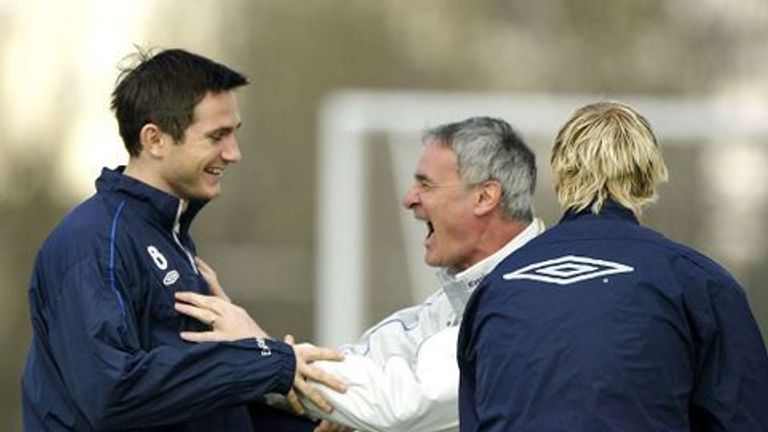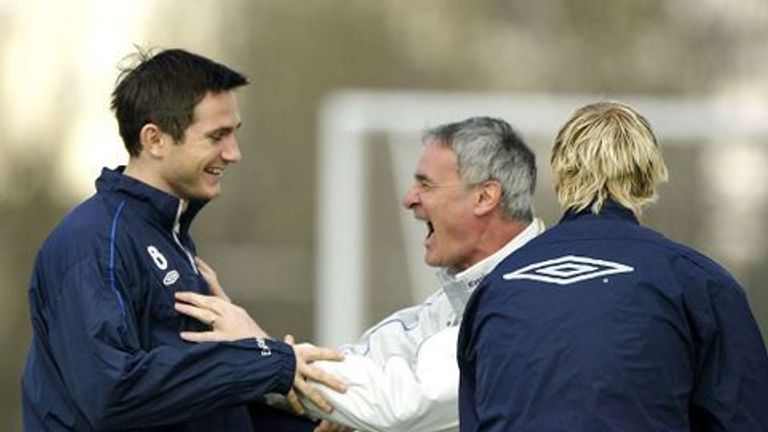 0:32
Frank Lampard says Claudio Ranieri provided him the 'catalyst' to achieve what he did at Chelsea when he signed for the club as a 22-year-old
Frank Lampard says Claudio Ranieri provided him the 'catalyst' to achieve what he did at Chelsea when he signed for the club as a 22-year-old
Frank Lampard says Claudio Ranieri changed his career when the former Chelsea manager signed him from West Ham.
The Derby manager signed a five-year contract at Stamford Bridge in 2001 before going on to become the club's all-time leading goal scorer during a successful 13-year spell at the club.
Lampard, who was Ranieri's first English signing as Chelsea boss, didn't win any silverware during the Italian's four-year tenure but the former England international holds him in high regard.