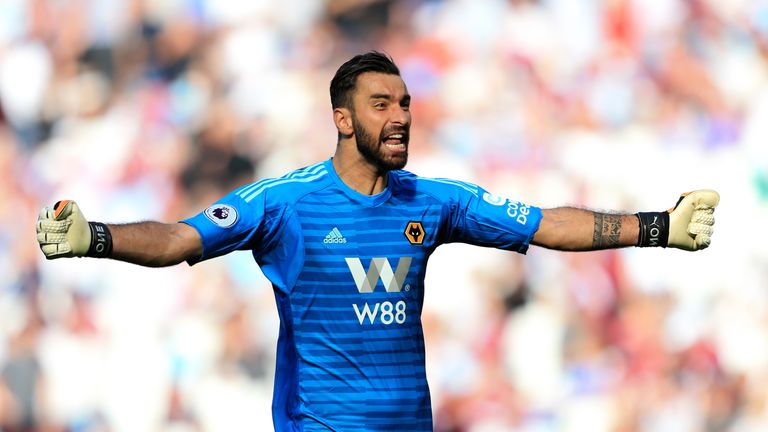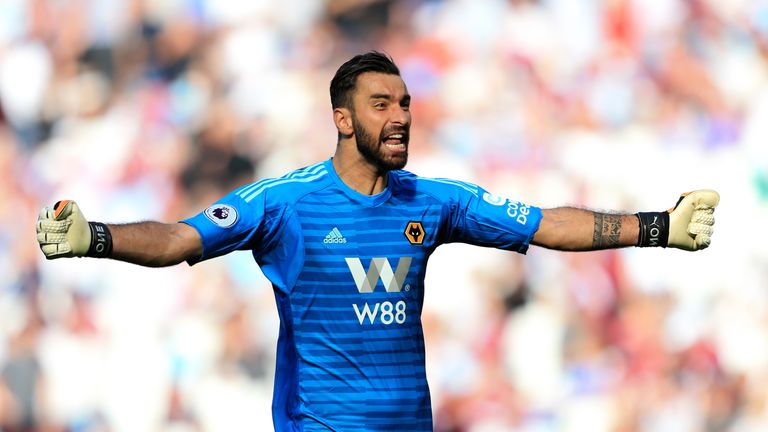 Rui Patricio spoke to Sky Sports about how yoga helps him both personally and professionally
Wolves goalkeeper Rui Patricio has revealed the technique keeping him at the top of his game: yoga.
The 30-year-old, who joined Wolves in the summer after terminating his contract at Sporting, is adapting to life in the Premier League under compatriot Nuno Espirito Santo, and says yoga is keeping him both mentally and physically healthy.
Spiritual master Sri Swami Vishwananda travelled with Patricio and the Portugal team to Euro 2016, which ended in victory against host nation France, and the goalkeeper has been reaping the rewards of his yoga teachings since.