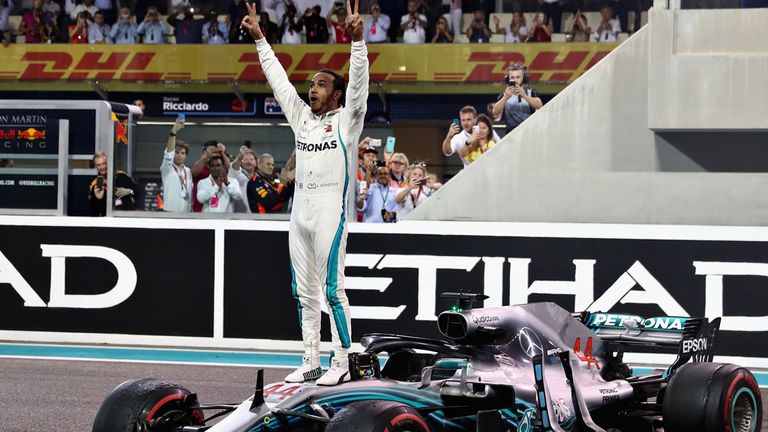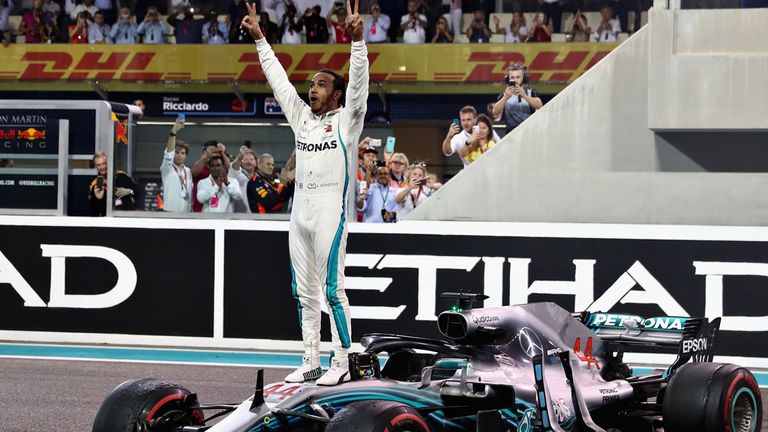 Lewis Hamilton ended the F1 2018 season with another dominant victory after streaking away from his rivals in the Abu Dhabi GP finale.
Hamilton led from lights to flag in the desert to take an 11th win of the year, holding off an early challenge from Mercedes team-mate Valtteri Bottas before finishing four seconds ahead of Ferrari's Sebastian Vettel.
"I am so happy right now," said an ecstatic world champion.