Mason Plumlee produced a delicious over-the-shoulder pass to set up a bucket for team-mate Gary Harris in Denver Nuggets' blow-out win against the Orlando Magic.
Back-up center Plumlee is better known for his rebounding and dunking but, on a night when he scored 15 points off the bench, came up with an assist any point guard would be proud to have on his highlight reel.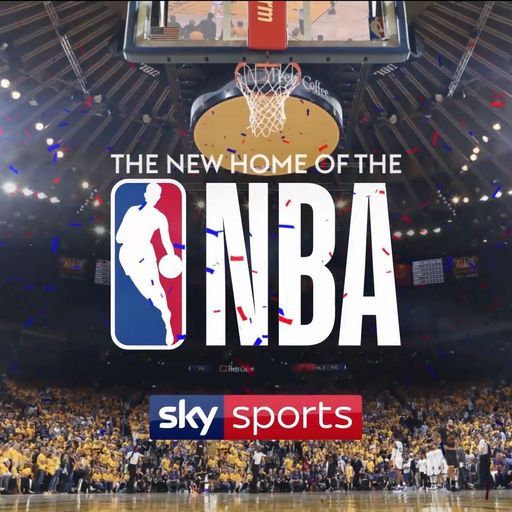 Get NBA news on your phone
Want the latest NBA news, features and highlights on your phone? Find out more
With the Nuggets leading by 17 points and in total control in the fourth quarter, Plumlee claimed an offensive rebound with one hand after Harris's three-point attempt clanged off the rim.
With his back to the basket – and with Harris charging into the lane – Plumlee, after a quick glance, flipped an outrageous pass over his shoulder into the hands of his advancing team-mate who laid the ball home for two.
Click the video at the top of the page to watch Plumlee's superb assist then click the video below to watch 10 more top plays from Friday night's NBA action – including a Blake Griffin tomahawk slam, a Giannis Antetokounmp dunk and Jamal Crawford's game-winning shot for Phoenix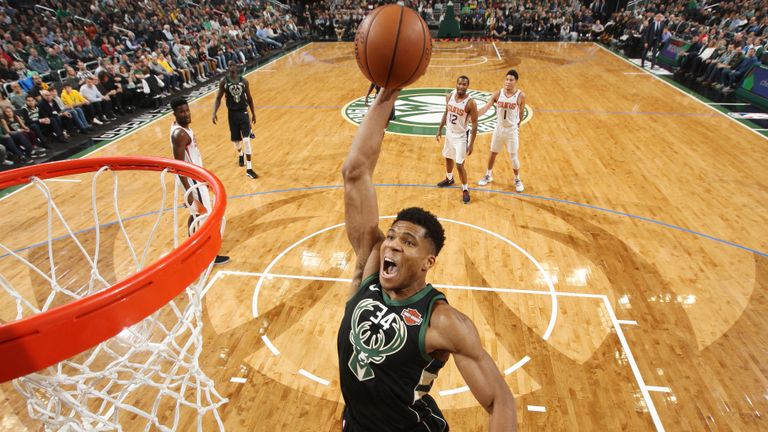 2:27
Check out the top 10 plays from Friday night in the NBA
Friday night's results
Washington Wizards 107-125 Toronto Raptors
Portland Trail Blazers 97-125 Golden State Warriors
Utah Jazz 83-90 Los Angeles Lakers
Houston Rockets 111-116 Detroit Pistons (OT)
Charlotte Hornets 104-109 Oklahoma City Thunder
Phoenix Suns 116-114 Milwaukee Bucks
New Orleans Pelicans 109-114 New York Knicks
Boston Celtics 114-96 Atlanta Hawks
Cleveland Cavaliers 121-112 Philadelphia 76ers
Miami Heat 103-96 Chicago Bulls
San Antonio Spurs 111-100 Indiana Pacers
Orlando Magic 87-112 Denver Nuggets
Memphis Grizzlies 107-112 Los Angeles Clippers (OT)
Minnesota Timberwolves 112-102 Brooklyn Nets
Sky Sports is the new home of the NBA in the UK with live coverage throughout the week, including selected live games free to all Sky subscribers via Sky Sports Mix.
And www.skysports.com/nba will be your home for news, reports, video and features throughout the season while you can follow us @SkySportsNBA