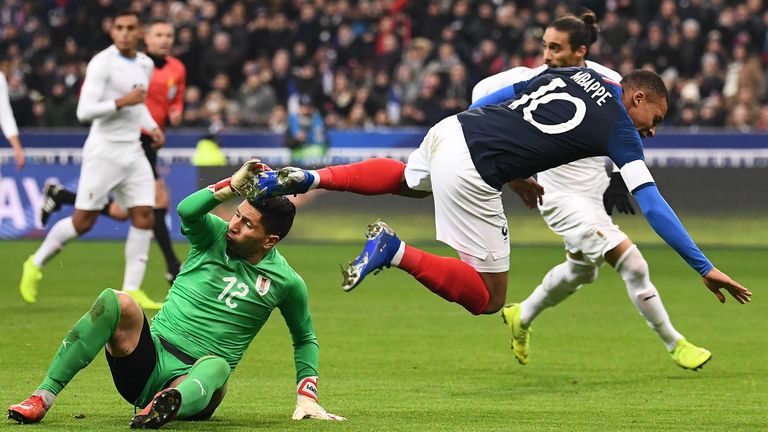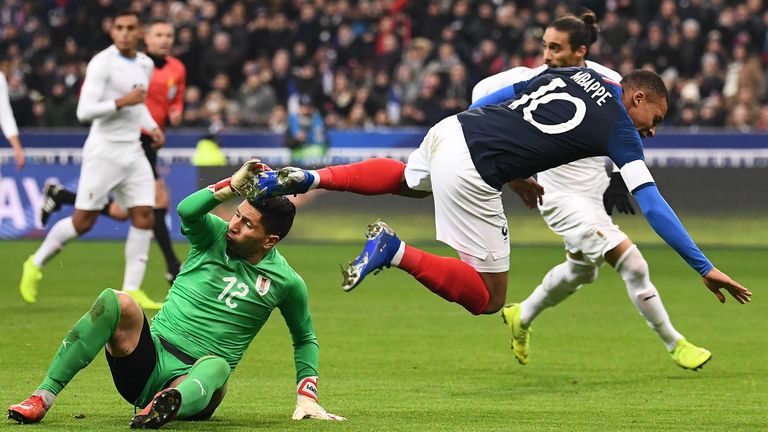 0:51
France and PSG star Kylian Mbappe was forced off against Uruguay after the forward took a tumble and landed on his right arm
France and PSG star Kylian Mbappe was forced off against Uruguay after the forward took a tumble and landed on his right arm
Paris Saint-Germain have injury worries over Kylian Mbappe and Neymar ahead of their Champions League match against Liverpool next week.
Both players limped off playing for their countries eight days before the clash in Paris on November 28.
Neymar left the pitch after eight minutes of Brazil's friendly with Cameroon in Milton Keynes on Tuesday night with an apparent groin problem.