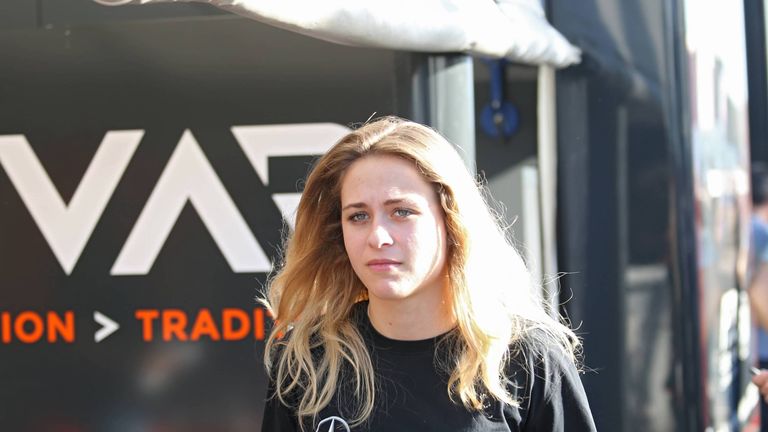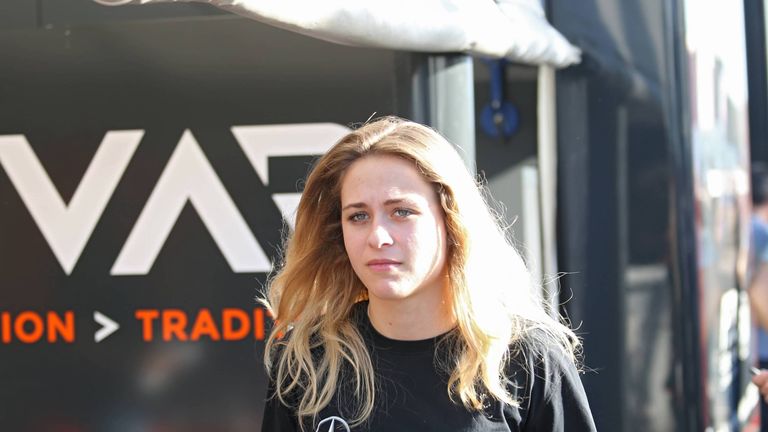 Sophia Floersch underwent surgery after fracturing her spine in the F3 Macau GP on Sunday
Sophia Florsch's team principal says the Formula 3 driver's surgery after fracturing her spine went "extremely well" and has expressed confidence that she will return to racing.
Florsch sustained a spinal fracture in a horrific high-speed crash at the Macau Grand Prix on Sunday.
The 17-year-old German appeared to lose control of her Van Amersfoort Racing car as she approached a tight right-hand corner on lap four, with the vehicle becoming airborne before crashing into fences.