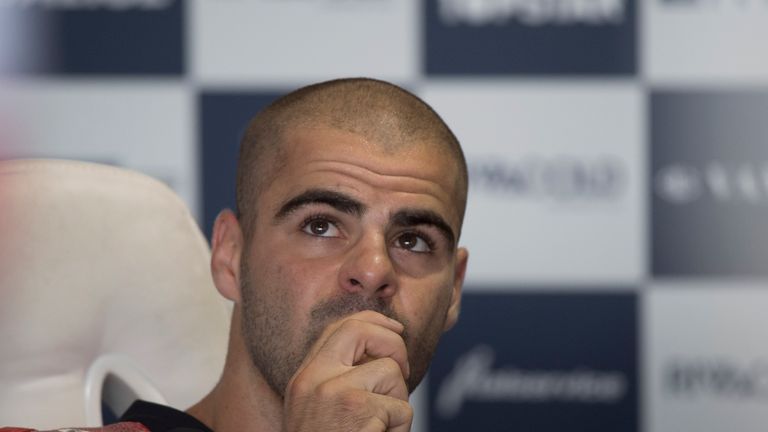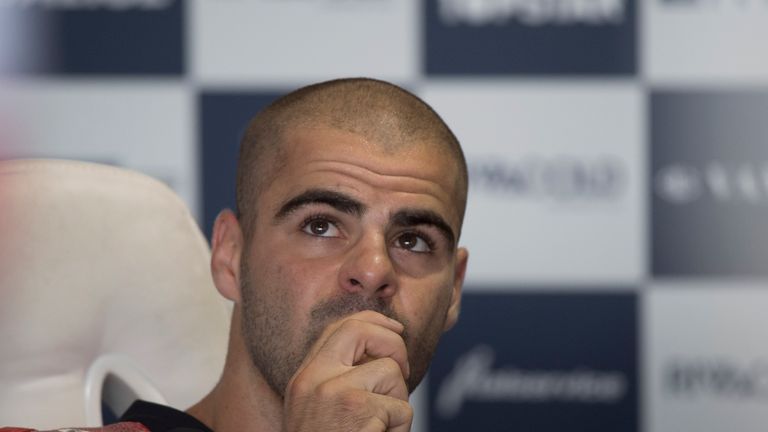 Romano Fenti will not race again in 2018
Motorcycling's world governing body has withdrawn the licence of Italian Moto2 rider Romano Fenati until the end of the year after he grabbed a rival's brake lever at 135mph during a race.
The International Motorcycling Federation (FIM) said in a statement that the 22-year-old and his lawyer attended a meeting at the FIM's Swiss headquarters on Tuesday to explain his actions.
The FIM emphasised its concern for the safety of all riders and reminded Fenati of his responsibilities to fans and young people.