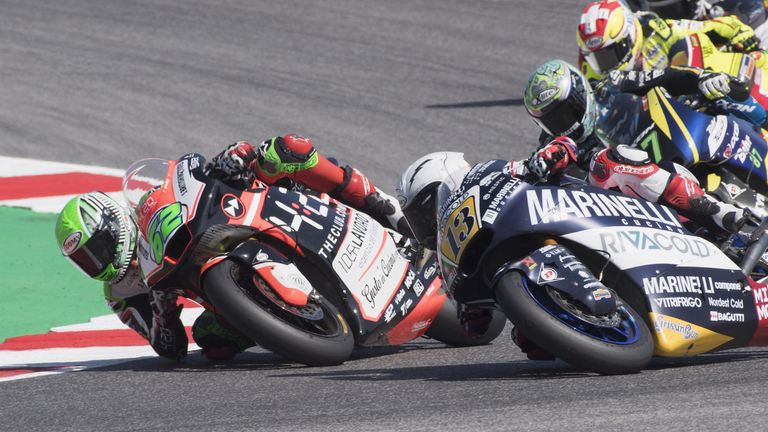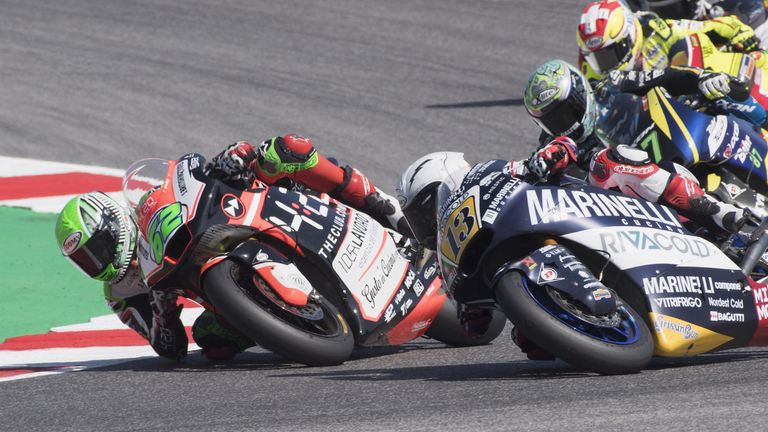 Stefano Manzi (#62) leads Romano Fenati (#13) during Sunday's controversial Misano Moto2 race
Romano Fenati has apologised to "the whole sports world" for grabbing a rival's brake lever while travelling at 135mph during a race following his sacking by the Marinelli Snipers Moto 2 team.
Fenati, banned for two races after the incident during the San Marino Moto2 on Sunday, had his contract terminated with Marinelli Snipers Team.
His statement read: "I apologise to the whole sports world. This morning, with a clear mind, I wish it had been just a bad dream.