Los Angeles Lakers point guard Rajon Rondo is facing a spell on the sidelines with a broken right hand.
The four-time All-Star is expected to miss three to five weeks and will have surgery to repair the fractured third metacarpal in his hand, according to ESPN.
Rondo sustained the injury on Wednesday night when he put his hand down to break his fall while grabbing a rebound in the fourth quarter against the Portland Trail Blazers.
Rondo, coming off the bench this season, has played well, and coach Luke Walton uses him as a de facto assistant coach.
"He's a true leader," Lakers point guard Lonzo Ball said on Wednesday after making his 12th start of the season. "A coach on the floor. Knows all the plays. Knows where everybody is supposed to be, so it's going to be tough having him out. But we wish him a speedy recovery and we can't wait to have him back."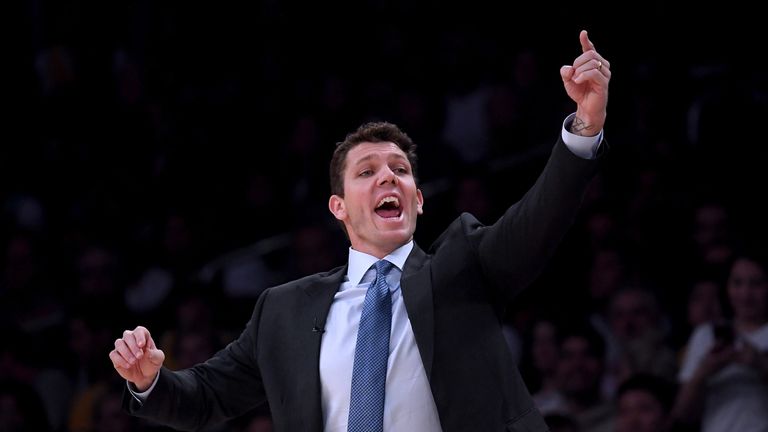 Image:
Lakers coach Luke Walton says Rondo will be missed
Walton said he is considering multiple ways to juggle the lineup to make sure the second unit continues to give the Lakers a lift.
"The way he orchestrates a unit and getting guys shots. … I think that whole group really counts on his playmaking and leadership," Walton said.
"That is where he will be missed the most. But the way we make up for it, there's obviously not another Rondo to put out there to do that stuff, but it is one of those things where as a group, as a team, we all have to do a little more to make up for it."
Rondo is averaging 8.5 points, 6.5 assists and 4.5 rebounds in 25.3 minutes per game in his 13th NBA season.