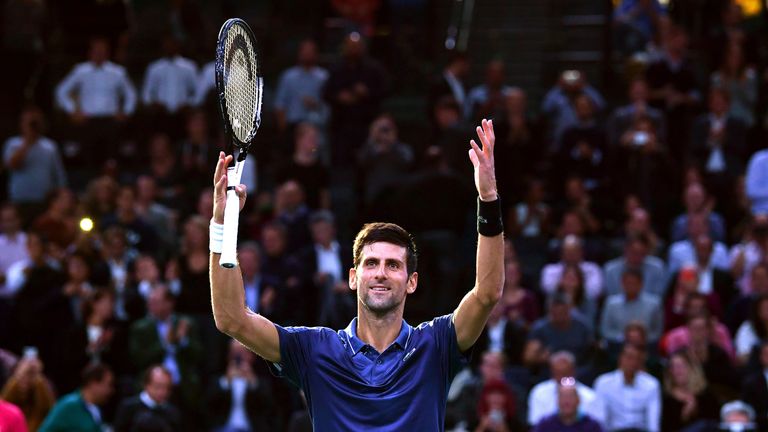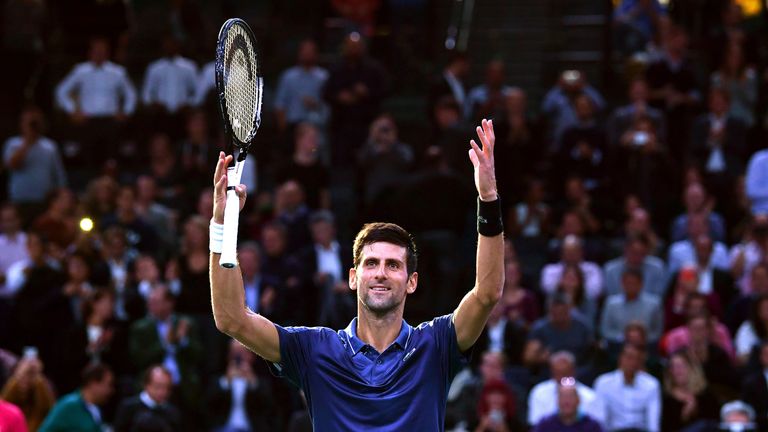 3:40
Greg Rusedski and Annabel Croft both feel that Novak Djokovic's rise to world No 1 has been incredible, and he only seems to be getting stronger
Greg Rusedski and Annabel Croft both feel that Novak Djokovic's rise to world No 1 has been incredible, and he only seems to be getting stronger
"Novak has exceeded all of his own expectations" – Annabel Croft and Greg Rusedski feel Novak Djokovic is on course for complete world domination in the coming years.
Djokovic described his return to the No 1 ranking as "a phenomenal achievement" knowing he will replace Rafael Nadal as the world's top player on Monday after a two-year absence.
The 31-year-old is looking to win the Paris Masters for a record-extending fifth time and his elevation back to the top is remarkable, as it comes just five months after he slumped to 22 in the world – his lowest ranking for 12 years – when he was knocked out of the French Open in the quarter-finals.