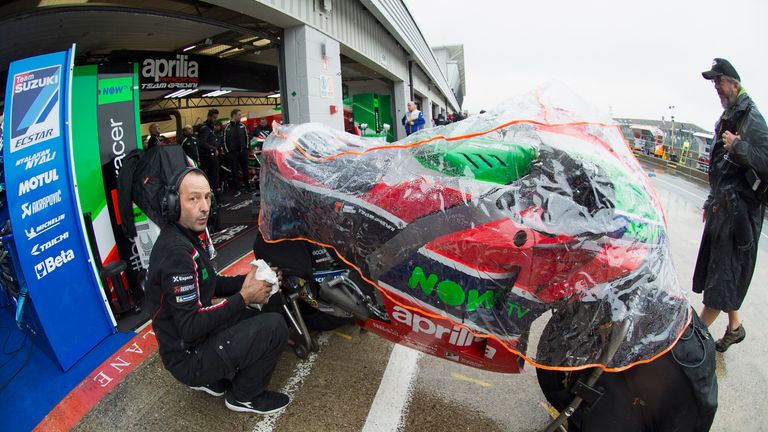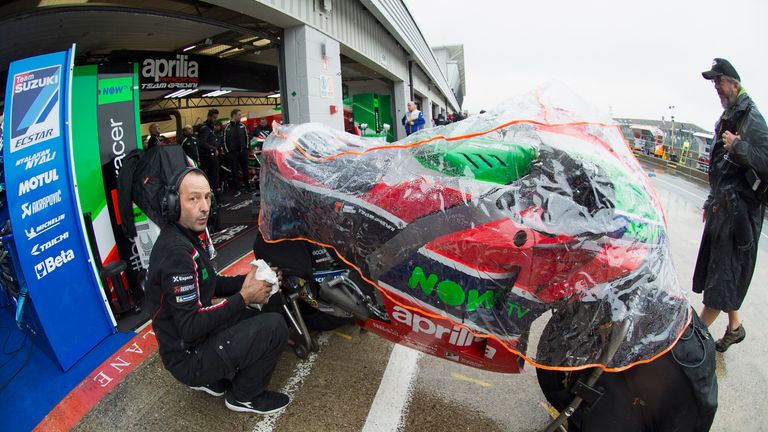 The British Grand Prix was cancelled after heavy rainfall
MotoGP officials admitted Silverstone's new surface was to blame for the cancellation of Sunday's British Grand Prix.
The start time of the race had been brought forward by 90 minutes because of heavy rain in the forecast, but that rain duly arrived and left standing water on parts of the track.
The race was put back several times but eventually cancelled just after 4pm.