Jimmy Butler's debut with the Philadelphia 76ers was spoiled by Terrence Ross in the final seconds as Orlando came from behind for a 111-106 win at home on Wednesday night.
Game leaders
Philadelphia 76ers
Points: JJ Redick – 22
Assists: Joel Embiid – 10
Rebounds: Joel Embiid – 13
Orlando Magic
Points: Nikola Vucevic – 30
Assists: DJ Augustin – 9
Rebounds: Nikola Vucevic – 8
Ross dribbled out the shot clock and hit a three-pointer from the top of the key to give Orlando a 109-106 lead with 8.7 seconds left.
Philadelphia had a chance to tie, but JJ Redick stepped out of bounds on a dribble handoff, and Nikola Vucevic iced the game away with two free throws.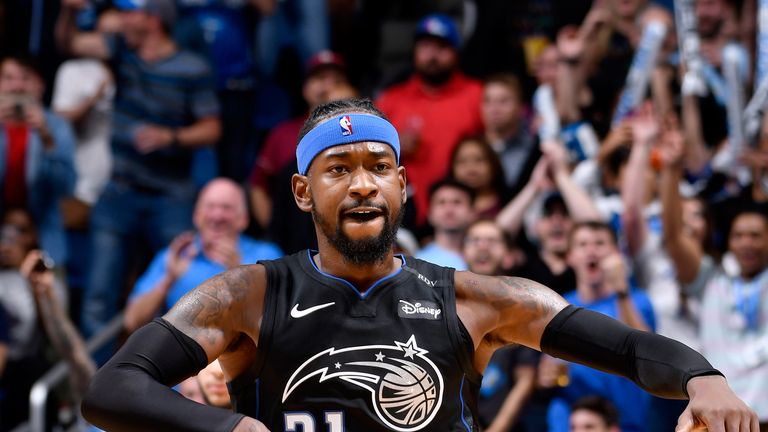 Image:
Terrence Ross celebrates his late three-pointer
Vucevic scored a season-high 30 points to go along with eight rebounds, and Aaron Gordon added 17 points and six rebounds. Orlando have now won five of their last eight games.
Redick led the 76ers with 22 points. Joel Embiid earned his league-leading 15th double-double with 19 points and 13 rebounds, but was held to just three points in the second half. All seven of Philadelphia's losses have come on the road.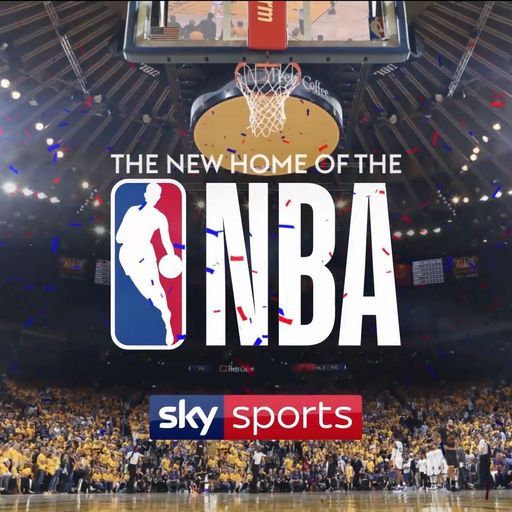 Get NBA news on your phone
Want the latest NBA news, features and highlights on your phone? Find out more
Butler had 14 points in his first game for Philadelphia after being traded from Minnesota last Saturday along with Justin Patton for Robert Covington, Dario Saric, Jerryd Bayless and a second-round pick.
Orlando overcame a 16-point, fourth-quarter deficit in a hurry. The Magic went on a 21-0 run in just under four minutes early in the fourth quarter.
The run was highlighted by Jonathan Isaac stuffing Embiid at the rim. The Magic went the other way and Ross hit a three-pointer in transition. After a Sixers' timeout, Jonathon Simmons hit a jumper to give Orlando a 97-92 lead.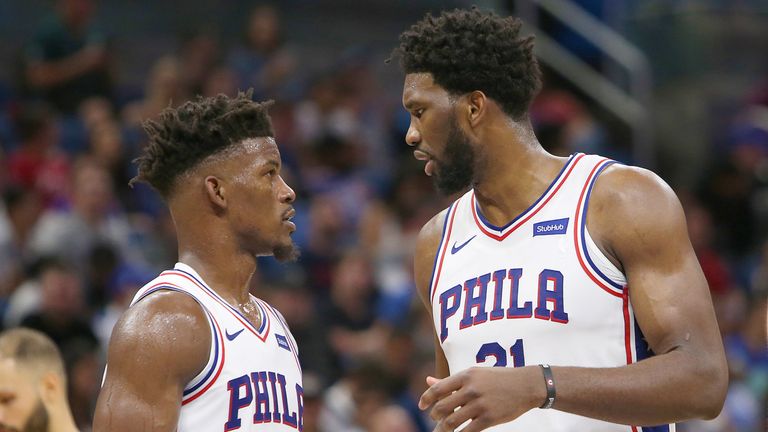 Image:
Jimmy Butler chats with team-mate Joel Embiid
Before the run, Philadelphia had built their largest lead of the night after a three-pointer from Embiid, but the Sixers went scoreless over the next four minutes of the game.
Philadelphia outscored Orlando 35-23 in the third quarter after trailing the Magic 53-52 at half-time.
Wednesday night's results
New Orleans Pelicans 100-107 Minnesota Timberwolves
Portland Trail Blazers 117-126 Los Angeles Lakers
Detroit Pistons 106-104 Toronto Raptors
New York Knicks 103-128 Oklahoma City Thunder
Philadelphia 76ers 106-111 Orlando Magic
Cleveland Cavaliers 95-119 Washington Wizards
Chicago Bulls 82-111 Boston Celtics
Miami Heat 120-107 Brooklyn Nets
Memphis Grizzlies 116-113 Milwaukee Bucks
San Antonio Spurs 96-116 Phoenix Suns
Utah Jazz 68-118 Dallas Mavericks
Sky Sports is the new home of the NBA in the UK with live coverage throughout the week, including selected live games free to all Sky subscribers via Sky Sports Mix.
And www.skysports.com/nba will be your home for news, reports, video and features throughout the season while you can follow us @SkySportsNBA