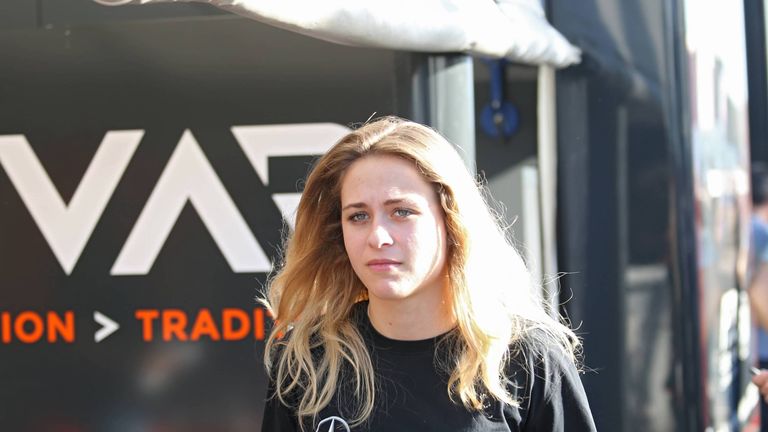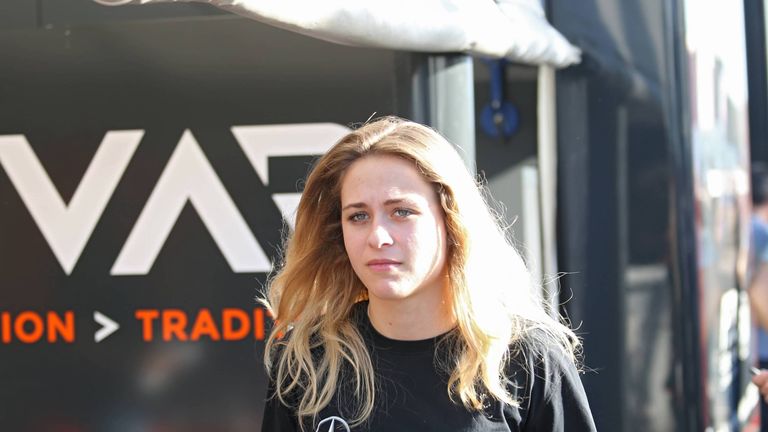 Sophia Floersch will have surgery on Monday after a serious crash at the F3 Macau GP
F3 driver Sophia Floersch says she is "fine" but will have surgery for a spinal fracture after a horrific crash during the Macau Grand Prix.
The 17-year-old, driving for Van Amersfoort Racing, crashed through the barriers at the Lisboa corner at high speed, straight into an area populated by photographers and race marshals.
Her car appeared to clip a rival on the way into the low-speed corner, careering past other cars before being launched off a kerb towards barriers on the other side of the course.