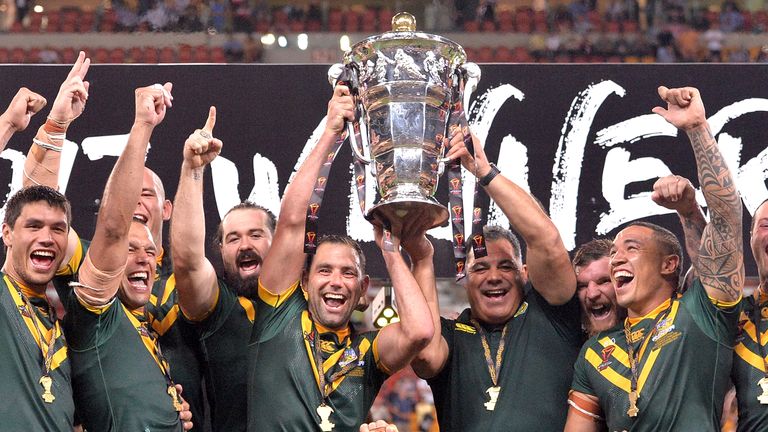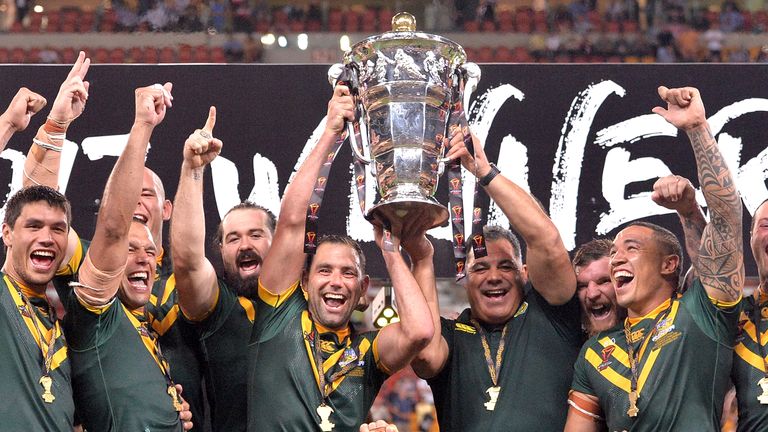 Australia defeated England to win the 2017 Rugby League World Cup Final
Hosts England will open the 2021 World Cup and will be seeded alongside holders Australia, New Zealand and Tonga.
Details of the draw have been unveiled following a four-day congress of the Rugby League International Federation in York.
The competition has been increased from 14 to 16 teams, paving the way for a simpler format, with the top two teams from each of the four pools going through to the quarter-finals.