Elfrid Payton's return to the New Orleans Pelicans line-up ended after only eight minutes after he fractured his pinky finger.
Payton had missed the Pelicans' last nine games with a sprained ankle but was fit enough to make his return in Friday night's clash with the New York Knicks.
However his return was not memorable, with Payton having missed all three of his shots by the time he was forced to exit the game with a new injury after attempting to steal the ball from an opponent.
Live NBA: Memphis @ Minnesota
Sunday 18th November 8:30pm
He ended the game with just one rebound and a steal.
Payton's misfortune meant Jrue Holiday moving over to point guard, which he did to some effect as he finished with 24 points and 10 assists as the Pelicans rallied for a 129-124 victory.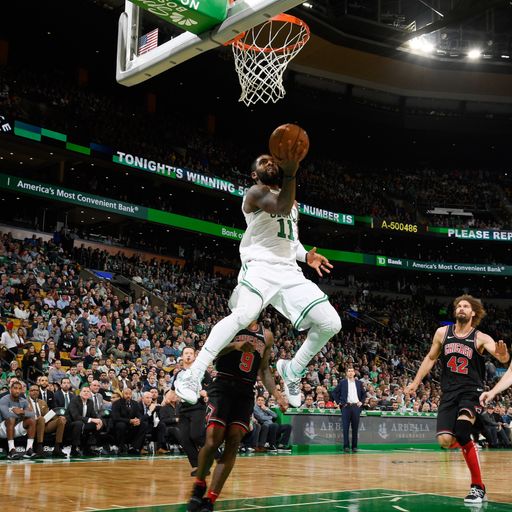 Watch Raptors @ Celtics replayed in full
Relive all the action, including Kyrie's magical 43 points, on Sky Sports Action, Saturday 10pm
Pelicans coach Alvin Gentry said after the game that, at the moment, Payton's injury will only make him day-to-day.
Team-mate Anthony Davis said: "He just got back off an injury. You know, he was eager to get back, and then this happens. Hopefully it doesn't sideline him for too long, and I hope he gets healthy soon.
"We know he wants to be here and be on the floor for us, but try to just get it right, and we've got guys who can step up and take his place like we did the past couple of games he was out."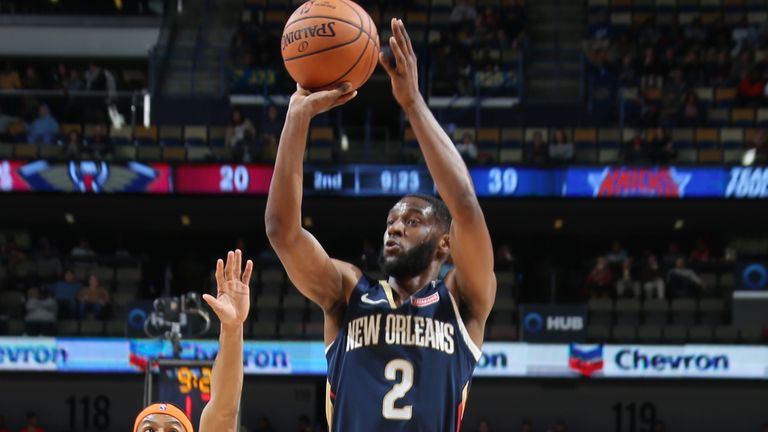 2:24
Highlights of the New York Knicks' visit to the New Orleans Pelicans
Payton joined New Orleans over the summer on a one-year free-agent deal and averaged 11.6 points and 6.4 assists through his first five games before suffering the initial ankle injury.
Sky Sports is the new home of the NBA in the UK with live coverage throughout the week, including at least three showcase games across the weekend
And www.skysports.com/nba will be your home for news, reports, video and features throughout the season while you can follow us @SkySportsNBA